I'm going, to be honest here… pursuing success in lead generation, product creation, and building marketing funnels has always been such a pain-in-the-a$$.
You've probably experienced this too. Investing hundreds or perhaps thousands of dollars in the "Make Money Online" programs and software that just don't live up to the hype.
My Unfair Advantage is an online membership package that promises to tap you into several tools, and resources designed to help you start, build, and scale a successful internet marketing business from your home.
Join me in this review as I demystify the program. I will delve into everything about My Unfair Advantage and discuss whether I think it can help you achieve success.
What Is Omar Martin's My Unfair Advantage About?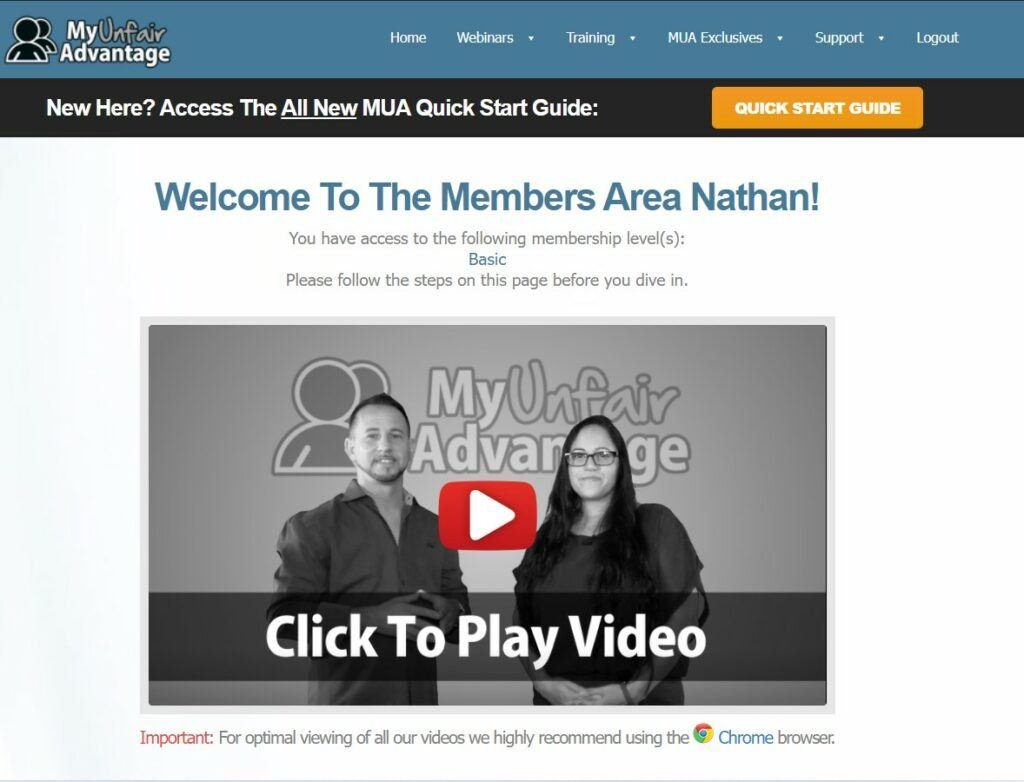 It's a members-only website that contains tons of training materials on how to create and market products. The tutorials are in the form of videos, audio, and text. New materials are added continually through webinars every week. These tutorials are high-quality and easy to follow, owing to the unique method that's used to pass information. The owner of the platform, Omar Martin, is the person who prepares the tutorials. He does that superbly, and you will agree with me that My Unfair Advantage is one of the best programs in the world of internet marketing.
Who's Omar Martin, the Man Behind My Unfair Advantage?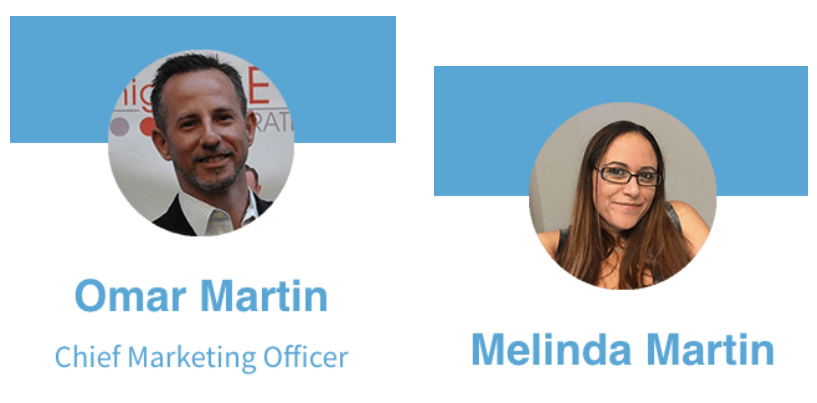 He is a successful and respected online marketer who went from earning a few to millions of dollars marketing products online. Having learned about the secrets to marketing success and utilized them in his projects, Omar Martin has a wealth of marketing knowledge across different niches. It's this knowledge that he compiled and put together in the My Unfair Advantage program. Omar is also the owner of Higher Level Strategies, a company that provides mentorship programs for practicing and aspiring marketers. He works on these training and mentorship programs with his wife, Melinda.
Why Training is Essential
Before we look at what My Unfair Advantage has to offer, a look at why you would need it. Online marketing may seem to be easy, but it isn't. There are the products to create or find, the sales pages of funnels to make, and the traffic to drive to the pages. All these tasks require adequate knowledge about the procedures involved. Without the right information, the whole process becomes a grope in the dark. The result is little success with projects, sometimes even none whatsoever.
Often, successful marketers can be relied upon to offer guidance and support. They are the people who know what works and what doesn't. Omar Martin is one of them. Having been marketing products for years (and achieved tremendous success) he's better placed to pass the knowledge he has gained over the years to beginner marketers. Also, those running marketing projects are yet to make it. Omar's help has helped many online marketers to earn better income from their efforts. Now, onto the contents of the program.
Watch This My Unfair Advantage Review (Video Review)
My Unfair Advantage in Detail
The program is divided into sections, with each part serving a specific purpose. The feature of My Unfair Advantage include:
Webinars
This part of the program contains useful webinars that cover contemporary topics in the field of internet marketing. As a member, you get to access both the current webinars and those that happened in the past- as back as in the year 2010. The shorter webinars run for 30 minutes while the longest can be up to 90 minutes.
Omar shows an excellent understanding of the current trends in the world of marketing in the content of his training. Everything is up to date and touches on what's happenings at the time. This makes the webinars so valuable if you intend to take advantage of present happenings in the field to achieve success. There are new webinars every week, which means the information on the platform is always current.
Training on Product Creation
In this section, Omar teaches you how to create a product. It's an intensive tutorial that takes many hours but which leaves you adequately knowledgeable in the process to create selling products. One thing I like about this and other tutorials in the program is the presentation of procedures. Omar employs a unique strategy to offer them. Instead of only explaining things, he lets you witness every part of the process as he executes every step. This method is easy to understand as you can see all the clicks. In the tutorial, Omar picks even creates a product and proceeds to sell it on JVZoo. The topics covered here include niche selection, creation of video and audio, creating pages, and many more tasks.
Tutorials on the Creation of Sales and Membership Pages, and leads generation
Here, you are taught how to create quality sales pages that convert. The section deals with the psychology behind the buying culture of people. It contains information about how to persuade people to become buyers, which is the idea behind the success of online marketing. There's also the part that includes short videos on how to create a site for members to sign up.
This is your website where you offer the product you've created. Omar shows you how to do so effectively and earn a monthly or yearly income. The information he offers here is meant to help you make a website similar to that where he sells My Unfair Advantage. If you visit the site, you see for yourself that he makes money from monthly membership renewals.
Product Library
The library offers you access to over 50 ebooks. These are Omar's transcribed webinars. Once a member of My Unfair Advantage, you get the PLR license to use these ebooks as you wish, which includes giving them away to build your email subscribers list. The product library provides useful resources for those who do not have the time to sit and watch video tutorials. Being PDF and text only, you get to read them anywhere.
The Experts Section
This part, as the name hints, contains training from successful online entrepreneurs. In the module, you get to hear from the founders of JVZoo in a 40-minute webinar. The items discussed include affiliate marking and how to go about it, creating and promoting products, and how to use the JVZoo platform to the fullest. The good thing about this section of the training is that you get to hear from the masters of marketing themselves.
Support
This is the support section on the platform. There are the FAQs that answer most of the questions you might have concerning My Unfair Advantage. The owner provides a way to contact him and the team directly, via various means. The most prominent is by submitting a ticket. While the method isn't one of the fastest, people who have used the platform have not complained about any delays.
My Unfair Advantage Cost
The My Unfair Advantage review cannot be complete without looking at the cost to use the program. To become a member, you have two options; lifetime membership and a monthly renewal. The monthly package costs $37 while the lifetime option goes for $297. The program's owner offers a 30-day refund policy where you get your money back if you don't find the program to be satisfactory.
Look Out For Semi-Annual My Unfair Advantage Blowout Sales
Something that I have discovered since being a member in 2017 is that they usually have a semi-annual re-launch of all their products in one huge bundle. That is usually the best time to get the best deal on MUA membership, but these promos are usually completely at their own discretion.
Should You Join My Unfair Advantage?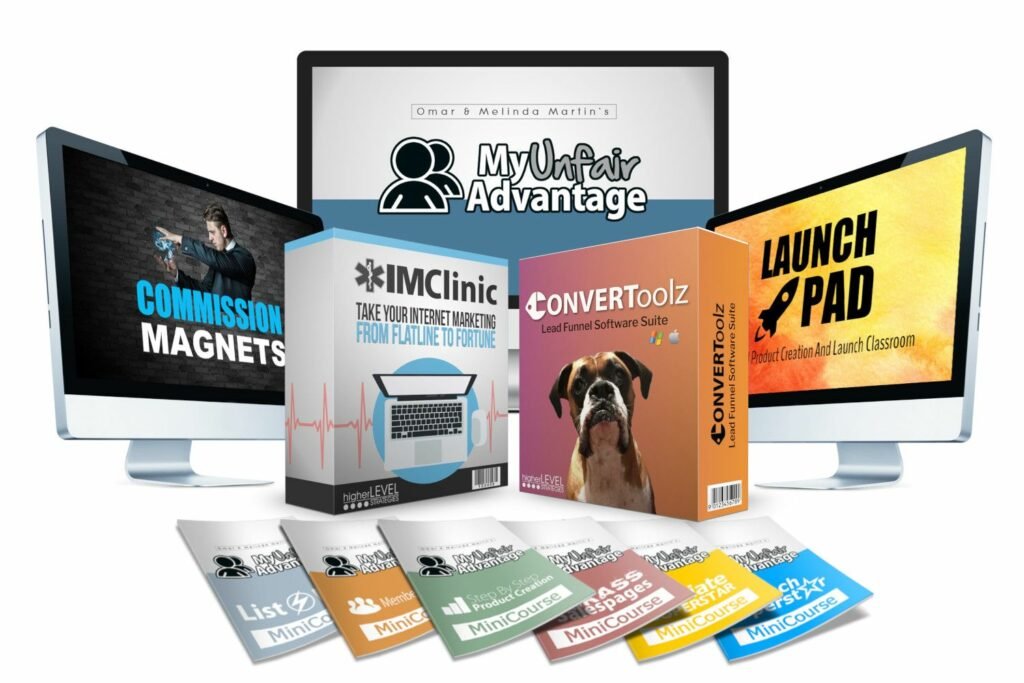 I would, without hesitation. Unlike the programs that present ideas that have not been tested anywhere, Omar Martin offers what he has proved to be effective. Not only that but the strategies that you will find clever and highly workable. Here are the reasons why I recommend My Unfair Advantage to a beginner as well as experienced marketers.
The Immense Database of Training materials
The amount of information available on the membership website of My Unfair Advantage is incredibly large. It touches on every aspect of internet marketing, from the basics of affiliate marketing, and sales page creation, to generating leads using various means. The tutorials date back almost ten years and you can gauge for yourself the wealth of information contained there. While some of the material may be outdated, the fact that new information is added every week means up-to-date training.
Unique Tutorials
Omar explains things in a way that is easy for everyone to grasp. He walks you through the procedures, helping you to understand things quickly. He performs steps so you can follow along and get a grip of how to do things yourself, which is one of the best training methods you will ever come across. There is also variety in the training materials, with some coming in the form of videos and others text.
The Honest and Truthful Information
The information that Omar presents is genuine and workable. He doesn't provide fancy strategies. Most of what he teaches is the knowledge that he has earned from his ventures. Being an internet marketer who has risen to be a global figure, you can expect his ideas to be invaluable in every way. And there are many of them which cover different topics and product niches.
The Regular Updates
The information you get access to as a member of the My Unfair Advantage program dates back to the year 2010. But that's not all. Omar Martin keeps updating new information regularly, and what you get is training that covers a wide range of topics, both current and the past.
The Awesome Community
When you become a member, you're added to an online community. It's a Facebook group that consists of My Unfair Advantage. The community is made of experts in different niches, plus the founder of the program is himself an active participant. You get your questions answered on the discussion threads, learn new marketing ideas, and other useful pieces of information.
Easy to Use
The training is broken down into sections which makes accessing information easy. The website that contains the tutorials is also fast and intuitive and offers no challenge to navigate. With the program being cloud-based, those are features any user would wish for.
The Reasonable Pricing
You will agree with me that training that aims to turn you into a millionaire usually costs several thousand dollars. Omar offers that for a few dollars per month and less than 300 dollars for unlimited training. That's about the lowest price you could pay for such a great course. We are basing everything on the fact that the information presented has been proven to produce results.
The Money Back Policy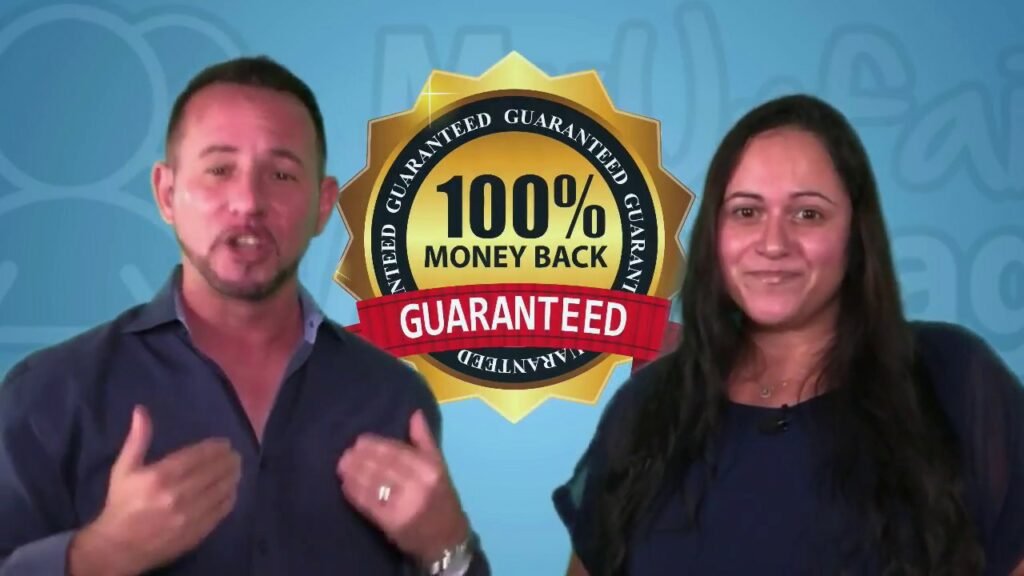 It means you won't lose your money if you don't find the program worth investing in. While that may not likely happen, the refund policy is one of the attributes of this My Unfair Advantage. It gives an idea of owners who have high confidence in their product. An honest owner too, who will only accept payments for a product that users find valuable.
What I Don't Like About My Unfair Advantage
The tutorials are great, no doubt about that. My only concern is in the communication channels offered on the platform. While you can contact the owner and his team through the website, there's no option for chat. That means there's no knowing when you will have your messages responded to. There haven't been expressed concerns about that, though, but it would be great if they had the chat function.
They do, however, have really good support if I ever have questions. Either by submitting a support ticket, or posting a question in their FB group, I can get an answer from either Omar Martin, Melinda Martin, or one of the other members within a few hours.
Who Can Benefit from My Unfair Advantage?
I would say everybody doing internet marketing, regardless of whether you're just starting or already started. The program contains basic material that's useful to beginners as well as advanced tutorials for experienced marketers. If you're new to online marketing, becoming a member of this website opens up the opportunity to succeed in your internet entrepreneurship. You get to hear from the guru in the field himself, which improves your chances of success.
For the experienced, My Unfair Advantage can help to take your business to higher levels for more profits. Omar himself achieved tremendous success using the tips in the tutorials, and there isn't any reason for you not to experience the same. The price to become a member is modest enough, considering the kind of marketing information you stand to obtain. And with the community of members who are marketing experts, you get to learn new things every other day.
My Final Verdict On My Unfair Advantage
I think that the My Unfair Advantage membership is worth every penny. It contains useful marketing information, one of the most extensive you can find on the internet. Thanks to my MUA membership I have been able to build so many successful products, publish 4 of my own products, and build an enormous email list.
If you are interested in or need training on:
Building Viral Funnels
Launching Products
List-Building
Building Membership Sites
Then MUA is going to be a great fit for you.
That being said, Omar doesn't really teach content marketing and blogging, which happens to be more of my forte. But he has definitely made me a much more well-rounded entrepreneur.