If you're a business owner, you probably already know that you need to focus on optimizing your website to rank highly on Google searches. However, including intent-driven search terms in existing articles will not produce organic traffic. You need a holistic approach.
The truth is that businesses big and small often don't have the time to dedicate to earning backlinks or optimizing their website, which is why Ranked is a great company to use if you want to grow your business in just a few months.
Search engine optimization (SEO) can cost thousands of dollars. However, Ranked's platform makes these services available for an affordable monthly rate to help businesses thrive in a competitive market.
In this article, we will cover what Ranked is, how it works, and whether it is worth a try.
What Is Ranked.ai?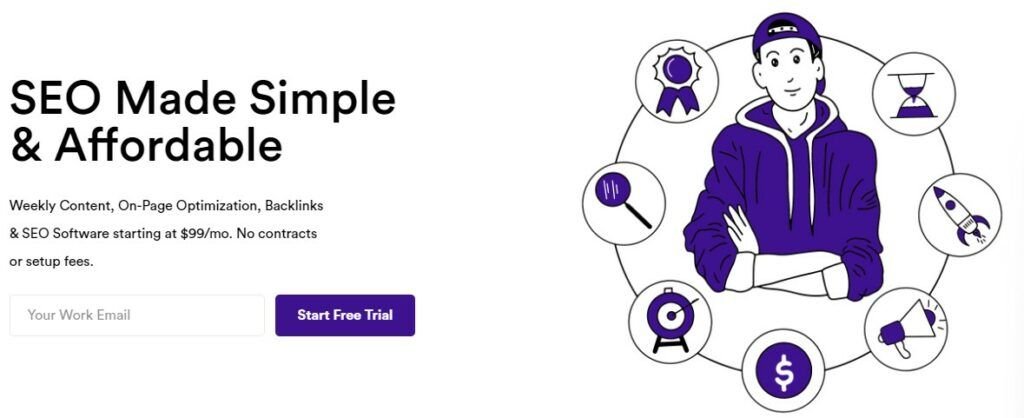 Ranked is an SEO optimization tool that promises to help your business grow by improving its ranking on Google and other search engines. It also helps to reel in customers by optimizing websites and providing optimized content.
Google's Algorithm
Google ranks web pages using an algorithm. This algorithm considers on-page, off-page, and technical aspects to determine how much value your web page can offer a user.
Understanding On-page, Off-page, and Technical SEO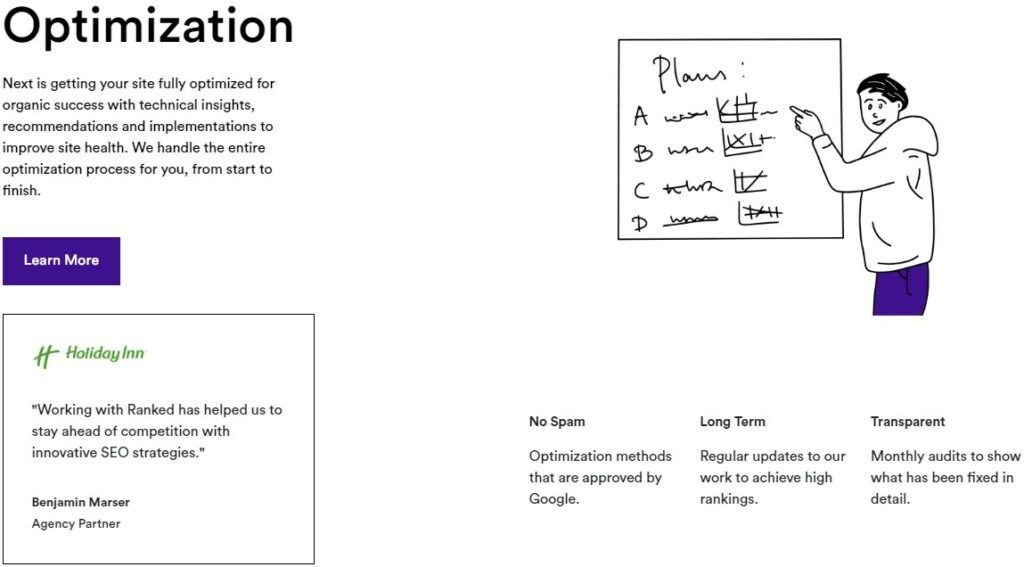 To ensure that we understand how optimization works, let's take a closer look at on-page, off-page, and technical elements.
On-page Optimization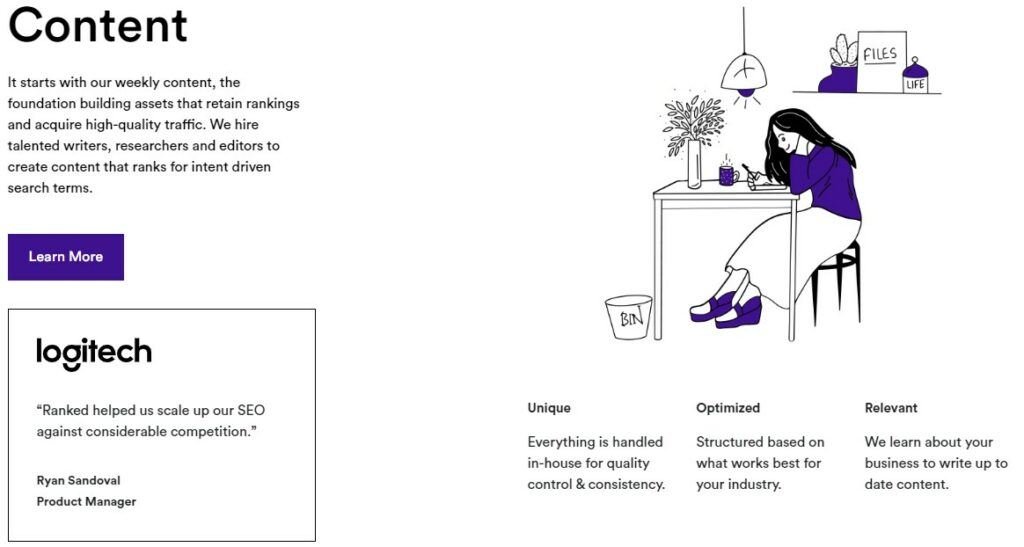 On-page optimization deals with the content and elements of the page that will be visible to the user. It also tells search engines how to match search queries to content on the web page.
Off-page Optimization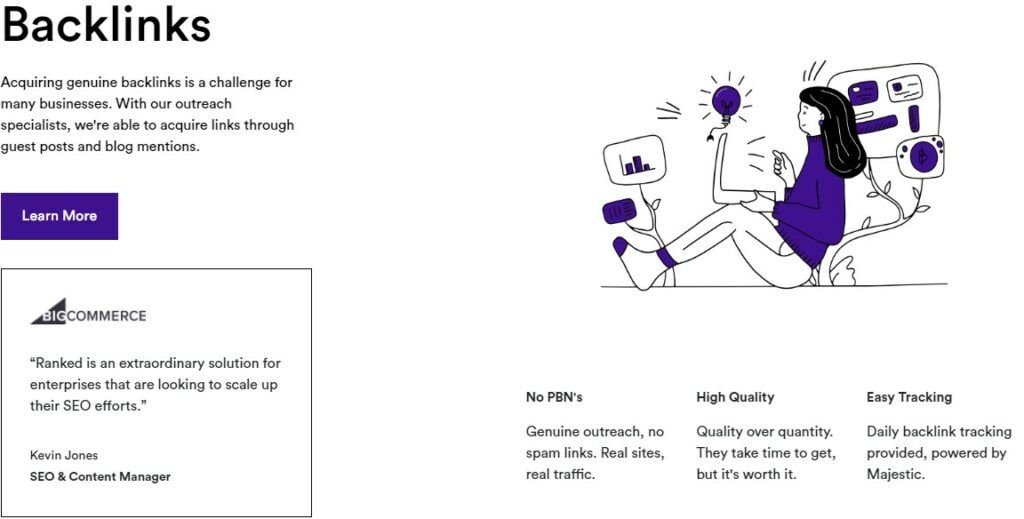 Rather than dealing with the content on a web page, off-page SEO deals with how it compares to other web pages. The most commonly used tool for off-page SEO is backlinks. These are organic links that your web page receives from other sites.
If you've written a blog post about dogs, for example, and another company that sells dog shampoo adds a link to your post, you would have earned a backlink.
Search engines consider web pages with more backlinks to be of greater value than those with fewer backlinks.
Technical SEO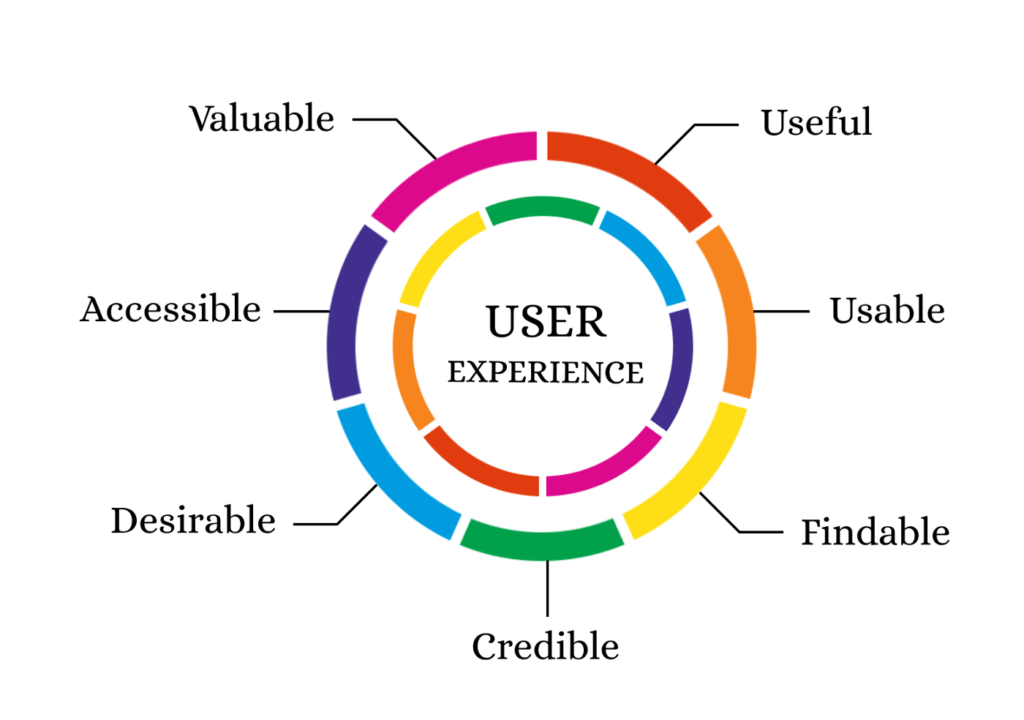 This type of optimization deals with the technical aspects of your website, including speed and whether the site is mobile-friendly. Since these things influence the user experience, Google considers this when ranking web pages.
How Ranked Can Help

When you sign up with Ranked, the company will offer their expert recommendations on how you can improve your website.
You'll also receive weekly SEO-optimized articles to drive organic traffic to your site to enhance your on-page rankings. The company promises to improve your off-page optimization by providing you with organic backlinks.
According to Ranked's platform, you will also get other technical recommendations to help you improve your web pages. We will take a closer look at how this service provider does this in the next section.
How Ranked Helps You Rank Well on Google Searches
The company has a lot to offer when it comes to improving your overall ranking. Here is how it can effectively optimize your website:
1. Blog Content That Includes Intent-driven Search Terms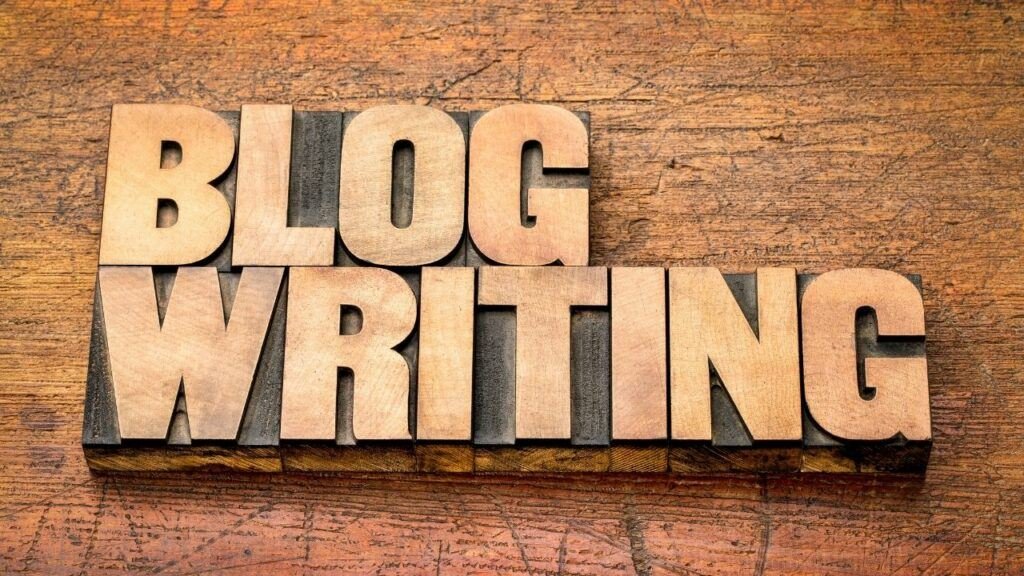 Traditional advertising simply isn't as effective as it used to be, so to reach people, you will have to offer them value. The best way to do this is by posting interesting or educational articles on your website to encourage users to visit your page.
Optimized Content Adds Value
Google's primary goal is to provide users with the answers they're looking for, so if you post quality content that people find useful, your chances of ranking higher will also increase.
The goal is to answer a question that a user may have and include keywords that Google can use to link your web page to a search query.
More Visitors Means More Earning Potential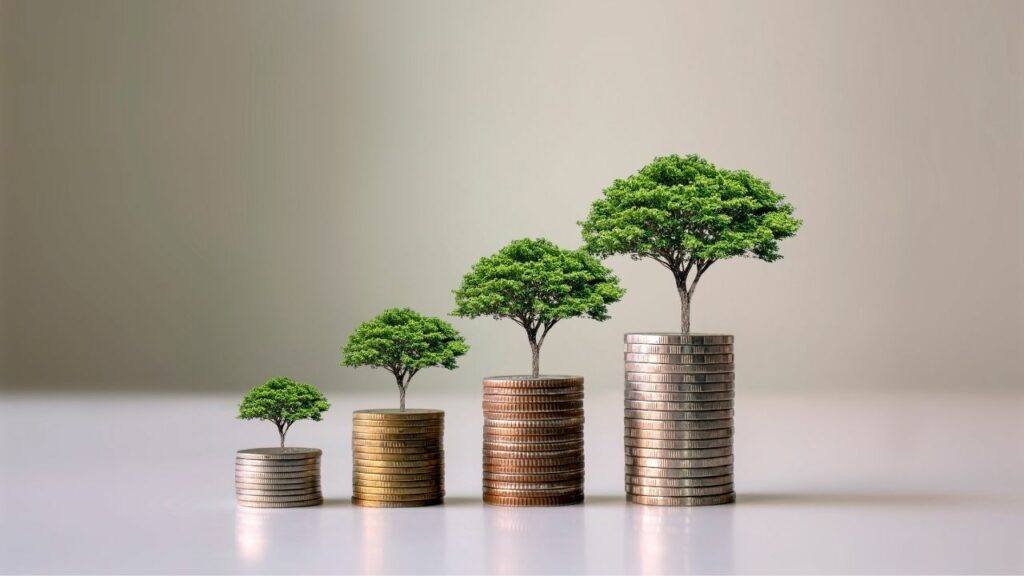 Moreover, more site visitors equals more potential leads, so as the traffic to your website increases, so does your potential to make a sale. When a user lands on your website, you can guide them through the sales funnel to increase your business' revenue.
Ranked Content Is Professionally Written
The reality is that no one wants to read a blog post plagued by typos and spelling errors. It's also a sure way to lower your ranking. This is why Ranked hires professional writers to ensure that your content isn't just grammatically correct, but also leads users to the sales funnel.
Content That Is Data-driven
While crafting an engaging article is essential, it will not matter if it doesn't drive sales. Ranked creates content that is made to encourage users to make a purchase.
It does this by conducting competitor analysis to find what works and implements those techniques in a way that will make your business stand out from the crowd.
2. On-page Elements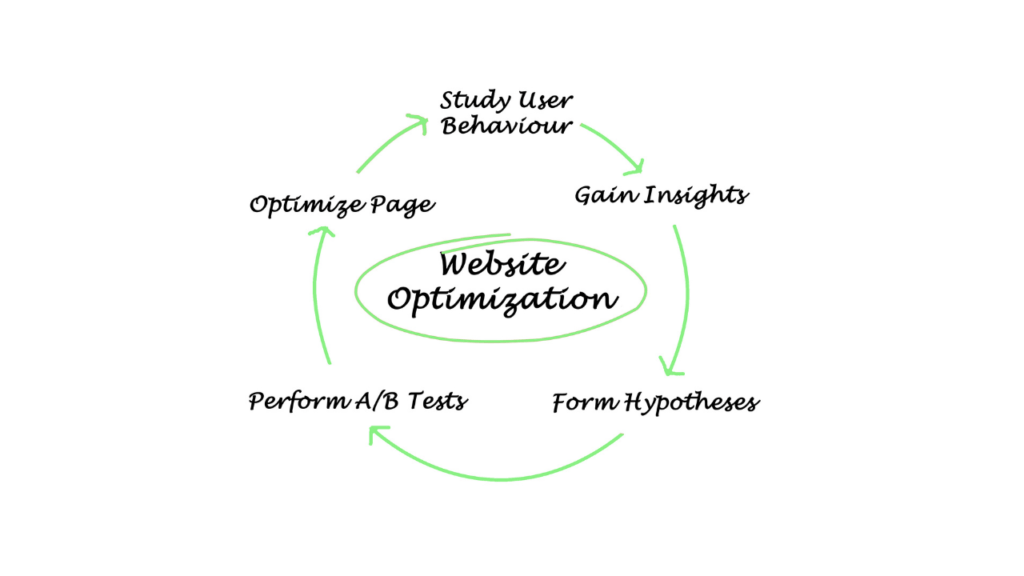 In addition to well-written content, Ranked also takes care of other on-page SEO elements.
Meta Descriptions, Titles, and More
One of the services you can expect from Ranked is on-page aspects, such as meta descriptions (HTML component that offers a brief summary of the web page), alt attributes (alternate text used if an image cannot be displayed), and titles.
A/B Testing
A/B testing allows site owners to understand how the changes you have made affect your ranking. Ranked consultants will conduct regular A/B testing on your site to ensure that you're moving in the right direction.
3. Backlinks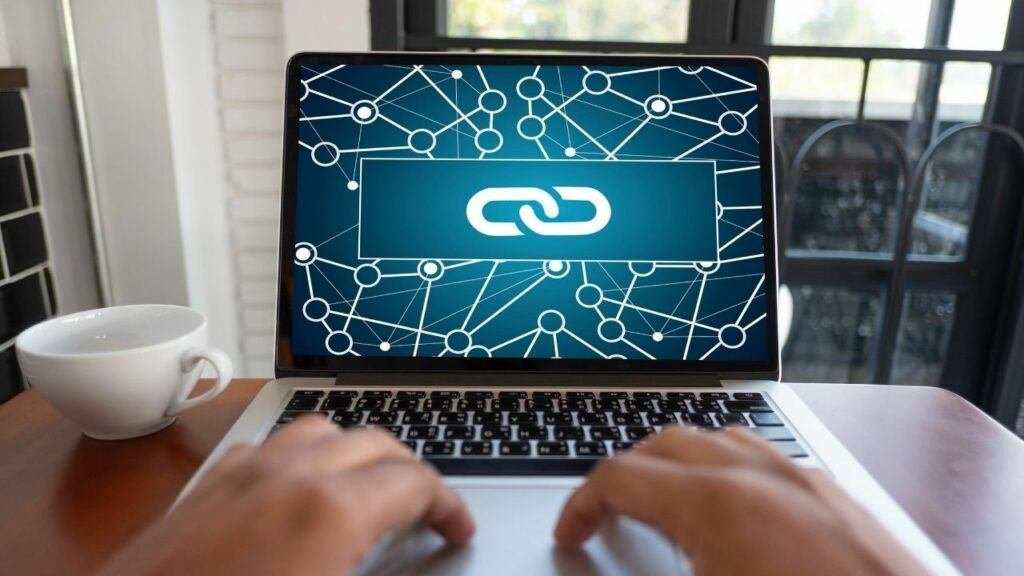 To help with off-page optimization, Ranked will help you obtain high-quality, organic backlinks from high-ranking websites. Your backlinks aren't rented or hired – they will become a permanent part of your SEO strategy.
It is important to remember that since backlinks are obtained organically, you will only receive them when a placement has been found following manual outreach methods. This means that there is no guaranteed time frame for the delivery of backlinks.
4. Google My Business Optimization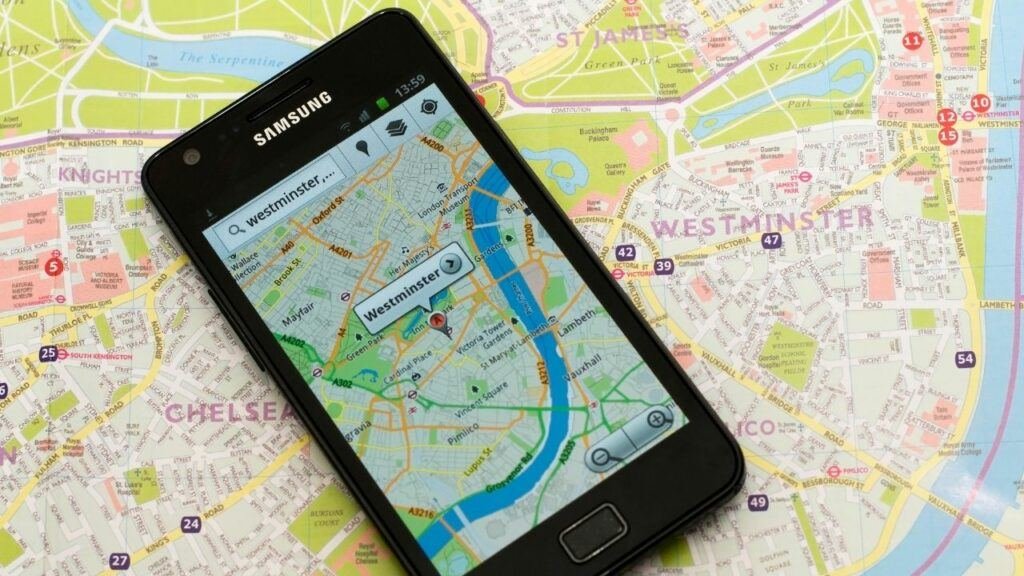 Gone are the days when consumers turn to the yellow pages to find a local service provider. Today, they just type in a quick search term and obtain access to a list of local businesses big and small in their area.
Your services will need to rank high on local search queries if you want to be seen by your target market. Ranked will take care of this optimization for you and keep your listing active, updating any crucial information, such as business hours and more.
The Pros and Cons of Using Ranked
Before you use Ranked to optimize your website, take a look at the associated pros and cons.
Pros
It is an affordable way to improve rankings
Highly regarded among existing clients
The company conducts A/B testing to ensure that your rankings are improving
SEO-driven content is written by professionals
You get one 500-word article per week
Cons
Backlink delivery often takes a long time
Optimization can take between two to three months and is done as needed after that
Monthly Payment Structure
One of the main reasons many business owners are turning to Ranked to improve their SEO efforts is that it is so affordable. The reality is that an SEO strategy implemented by a professional marketing company can cost thousands, with no promises of increased revenue.
If you're looking for a suitable alternative, Ranked is the way to go.
What You Can Expect to Pay When You Sign Up for the Company's SEO Services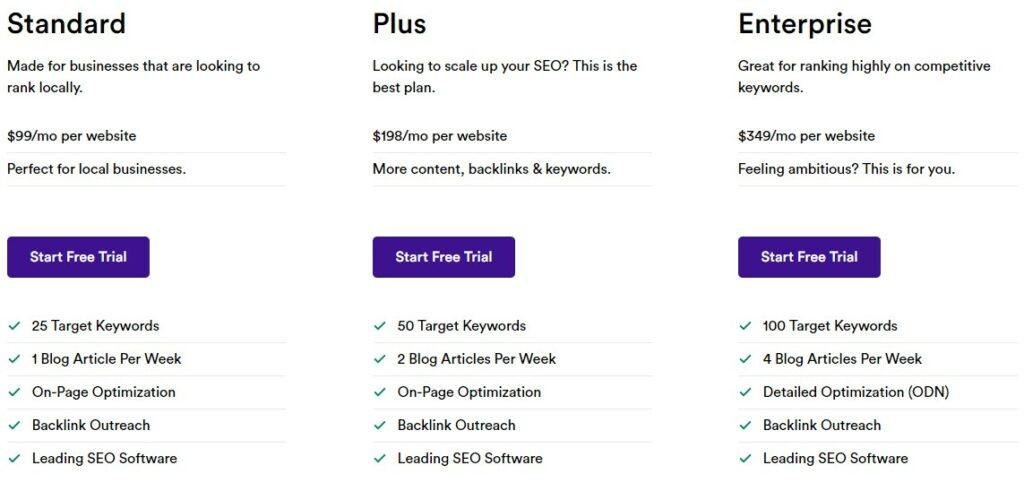 Standard – $99 per month per website (made for businesses hoping to rank well locally)
Plus – $198 per month per website (created for those hoping to improve their SEO efforts)
Enterprise – $349 per month per website (designed for businesses hoping to rank highly on competitive keywords)
A significant advantage of using Ranked's services is that there are no mandatory subscriptions. You pay on a month-to-month basis. Another thing that we loved was that users get a free trial to try out the service for themselves!
Customer Reviews: What Business Owners Have to Say About Ranked
Overall, business owners seemed to love this SEO service provider. It scored an impressive 4.7-star rating on Trustpilot, following 73 reviews, and a 4.8-star rating on SaaSworthy.

While most customers were pleased with the service they received and the SEO ranking improvements they noticed, some clients weren't happy. They indicated that all they got were articles and would like more options to help them improve their rankings.
Although some did not see many results, others were blown away by the service they received and how much the SEO improvements helped their businesses grow.
Final Thoughts
Suppose you're looking for an effective but affordable way to improve your SEO ranking. In that case, Ranked is a fantastic option that offers essential optimization elements and recommendations to help you drive more traffic to your website.
We highly recommend trying out the service by taking advantage of the free trial! Looking for more business reviews? You can browse our content to find more informative articles!