Are you looking for a reliable health and wellness niche that can help with your finances? Do you want to earn money online? Do you wish to start a healthy lifestyle? Then, this Touchstone Essentials review is for you.
While Touchstone Essentials is new in the multi-level marketing industry, it has already caught the attention of many people and retail sales. However, if it is your first time hearing about Touchstone Essentials, you may wonder whether Touchstone Essentials is a scam or not.
Keep reading this Touchstone Essentials review to know if it can meet your needs or what makes Touchstone Essentials different from other brands.
Who Owns Touchstone Essentials?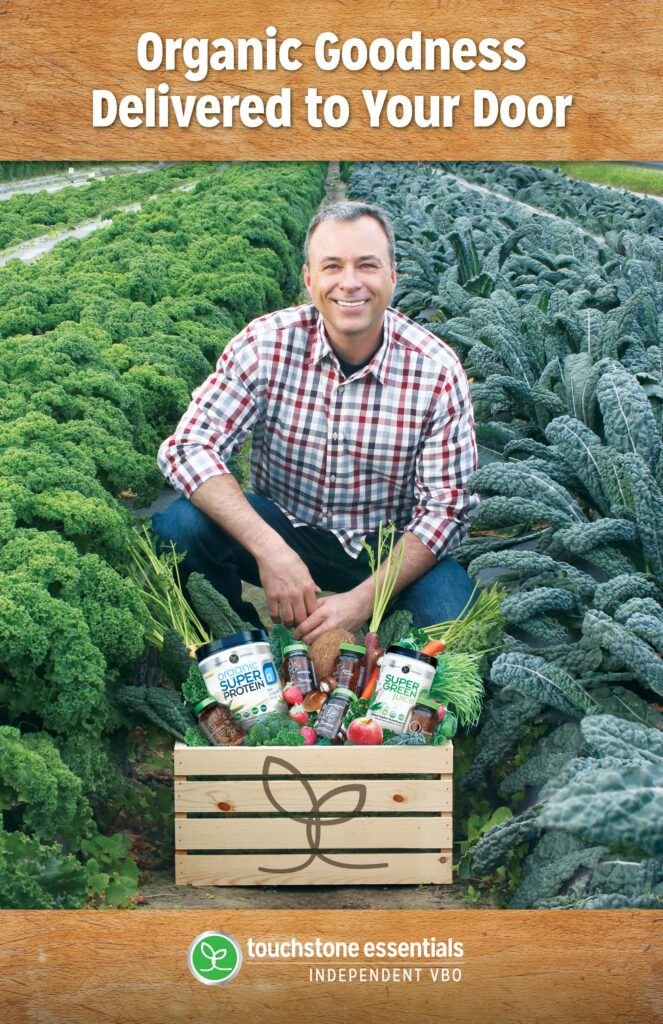 Before we dive into the Touchtone Essentials review, let us first know the owner and founder of one of the most successful multi-level marketing companies today.
Touchstone Essentials was established by Norwood "Eddie" Stone in 2012. While you will not find so much information about him, I still discovered some interesting facts about him.
The Touchstone Essentials founder has been involved in the MLM industry for a long time as he worked with Nu Skin, Rexall International, and Unicity International and is a successful entrepreneur. He believes that the key to healthy living is using natural resources like CBD. He even established a similar company in the past called Waiora.
While he researched Waiora, he encountered different class-action lawsuits. One of these lawsuits was the class action lawsuit for consumer fraud. Waiora products allegedly contained nothing more than water. According to an independent lab that tested his products, only 10 percent of the promised ingredients were present.
One of Waiora's supplements promised to include 2,400 mg of zeolite. However, it only contained 150 mg when tested, which is far from the advertised amount.
On the other hand, Touchstone Essentials has not been involved in major lawsuits up today. Obviously, the firm is committed to trying its best to create top-notch quality products with natural organic ingredients. After the shady histories and lawsuits were cleared, Touchstone Essentials is currently one of the most reliable and trusted MLM companies.
Is Touchstone Essentials MLM?
YES. Touchstone Essentials is a multi-level marketing company manufacturing and selling CBD products. The company targets consumers who are health-conscious or interested in wellness products. The company's main goal is to utilize natural resources to improve someone's health.
Touchstone Essentials produces CBD-infused products, targeting different common health conditions. Currently, it is one of the well-established CBD MLM companies in the industry.
The Most Popular Touchstone Essentials Products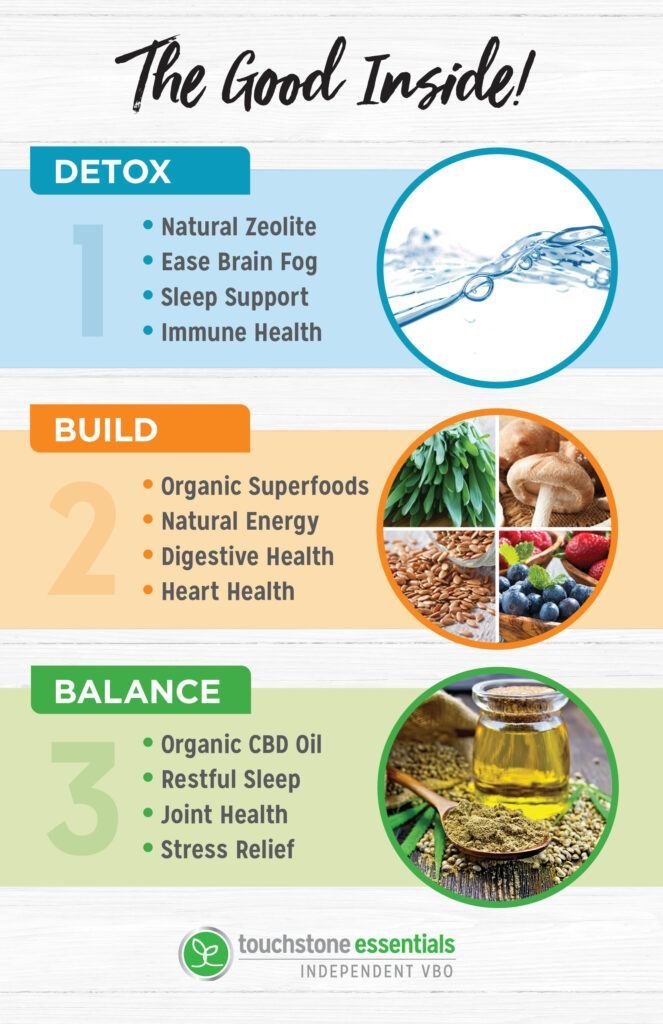 In this Touchstone Essentials review, I will talk about the company's top products.
When you visit Touchstone Essentials' official website, you will find a lot of products. You can also access those products at wholesale costs once you become one of its distributors. In other words, the MLM company does not only offer health-related products but also helps people have a good source of passive income online.
Below are the most popular or bestseller Touchstone Essentials products:
Super Green Juice – $79.95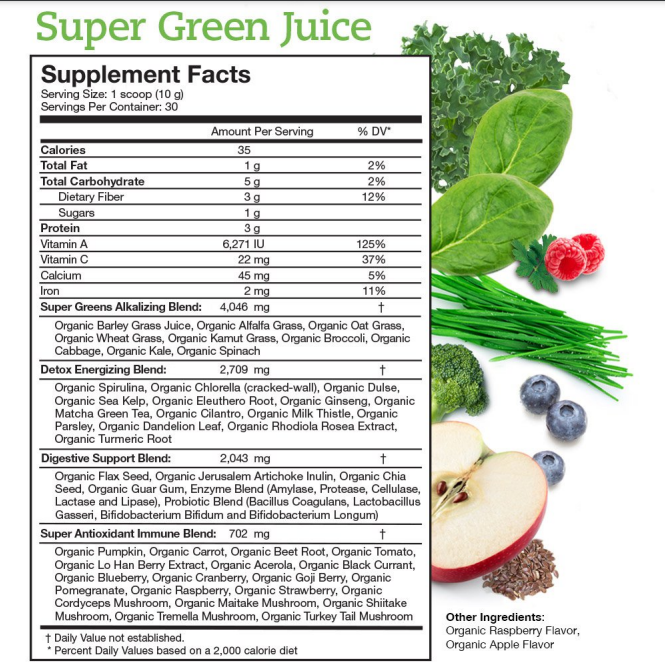 This product pack is designed to reset the metabolism and cleanse the system.
Pure Body – $38.95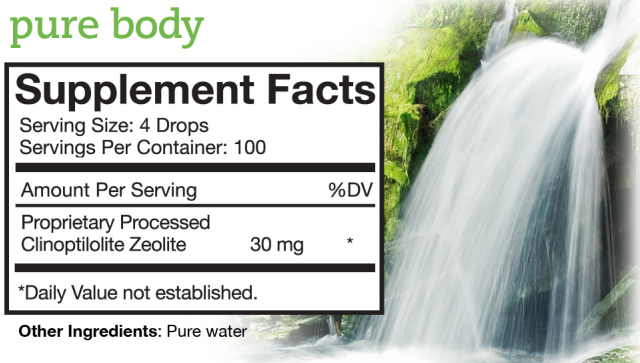 Pure Body is intended to remove heavy metals and toxins from the body.
Transform Pack – $179
This product bundle includes Organic Protein, Boost Focus, and Super Green Juice products for all-around nutritional needs, from boosting energy levels to improving the immune system.
Pure Body Extra Strength – $79.95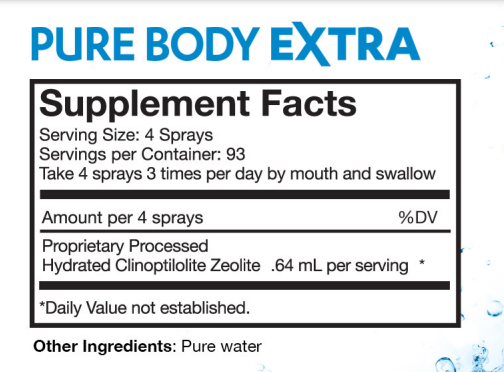 This product is carefully formulated to help detox the body at the cellular level.
Touchstone Essential products are divided into different categories, such as:
Zeolite
Vitamin D
Vegan
USDA Organic
Protein
Metabolism
Joints
Heart
Energy
Greens
Everyday Nutrition
Daily Detox
CBD Oil
Immune System
If distributors select the auto-ship option, they will get an instant discount. While the products are seen on the expensive side, they are still quality and legitimate products.
All products produced by the Touchstone Essentials are 100 percent natural, vegetarian-friendly, GMO-free, and safe for long-term use. The products contain zeolite, a mineral that helps clear toxins from the body.
Touchstone Essentials Compensation Plan
Like other MLM companies, Touchstone Essentials offers compensation plans. While some people complain that the compensation plans are confusing or complicated, let me help you simplify each plan.
Below are the compensation plans that Touchstone Essentials offer:
Retail Bonus
In this compensation plan, you can purchase Touchstone Essentials products at a wholesale price. Then, you have to sell them at retail prices. The margin between the retail price and the wholesale price will be your retail bonus. This Touchstone Essentials plan allows you to earn from 10 percent to 20 percent commission whenever you sell a product.
Referral Bonus
As the name suggests and based on reviews, you can earn money by referring new MLM members, like friends and family members, to the program. The bonuses are paid weekly and paid on all new product orders placed in the first 90 days. Depending on the generated personal volume, you can earn bonuses ranging from 5 percent to a 20 percent cash bonus.
Residual Bonus
In the Touchstone Essentials residual rewards, you have an opportunity to earn up to ten levels. You can earn 5 percent to 7 percent from your downline sales. Your earnings will depend mainly on your rank and level. In short, you will earn commissions on every re-order from your team. You will get lower commission rates if you are on the lower levels.
For example, if you reach levels 1 to 7, you can earn a 5 percent commission. In level 8, you can gain up to 3 percent commission. Meanwhile, if you are on levels 9 to 10, you only get a 2 percent commission.
Advanced Referral Bonus
If you refer ten personally enrolled Customers, Affiliates, or VBOs on any month, you have a chance to earn up three times the residual commissions. For example, instead of a 5 percent payout, you will enjoy a 15 percent payout.
Rank Advancement Bonus
You can earn a Rank Advancement Bonus once you achieve a new rank for two consecutive months. You also need to have 100 PV according to the monthly requirements. Below are the different Touchstone Essentials ranks:
Ambassador
National Executive
Regional Executive
Executive
National Director
Regional Director
Director
National Manager
Regional Manager
Manager
Active VBO
If you are a Regional Manager, you can earn up to $150, or as a National Manager, you can get $300. Once you reach the Director level, you can enjoy earning up to $600. So, the higher your rank, the higher your earnings.
Team Builder Bonus
In a nutshell, this compensation plan helps in making money based on your team's success. It lets you earn a matching rank advancement bonus on personal enrollments. If you wish to qualify for this bonus, you need to be at the same rank or higher compared to the newly advancing VBO. You also need to have 100 PV.
Star Bonus Program
When you achieve a Star status and maintain it, you will earn a Star bonus. You have a chance to earn from $500 to $75,000. If you reach bigger quotas, even a Tesla Model S . Advanced status VBOs also have eligibility to join this program.
Star Ambassador – Tesla Model S
Star National Executive – $75,000
Star Regional Executive – $50,000
Star Exective – $25,000
Star National Director – $10,000
Star Regional Director – $3,000
Star Director – table plus $750
Star National Manager – $500
Royalty Bonus
With the Royalty Bonus, you can earn up to 20 percent on the personally enrolled members up to five levels according to your rank.
Level 1 – 20 percent
Level 2 – 10 percent
Level 3, 4, and 5 – 5 percent
Infinity Bonus
You can earn an extra 1 percent to 2 percent on your whole team, starting at the Ambassador rank to the next qualifying Ambassador.
First-generation – 1 percent
Second generation – .5 percent
Third generation – .5 percent
Touchstone Essentials Business Overview from Touchstone Essentials on Vimeo.
Touchstone Essentials VBO vs. The Affiliate Program
You can collaborate with Touchstone Essentials in different ways, including Affiliate and Visionary Business Owner (VBO). However, what is the difference between the two?
Affiliate Program
You can be an affiliate without paying any fee. However, you are only eligible for a few payment opportunities, such as retail and weekly bonuses.
The standard bonus is the standard income opportunity for affiliates. You can purchase products at the wholesale price. Then, the next thing to do is sell those products at the retail price. The margin between the wholesale and retail prices will be your earnings.
Visionary Business Owner
With VBO, you can enjoy a lot of Touchstone Essentials rewards and cash bonuses. Unlike the Affiliate Program, which requires no fee to join, the VBO requires a $19.95 annual membership fee. It comes with three different packages: Detox Super Pack ($129.95), Transform Pack ($149), and Advantage Pack ($659).
Detox Super Pack
With the Detox Super Pack, you have a chance to earn a 25 percent referral bonus during the first level sign-up. You also qualify to become an "Active" member to acquire commissions for a month. You can get free shipping as part of the qualified Autoship subscription per month.
Meanwhile, a one-year VBO pass is added to the order. This package includes a $36.90 bundle savings in one-time payments.
Advantage Pack
The Advantage Pack makes you eligible for a three-level referral bonus, such as 5 percent, 10 percent, and 25 percent. You can also enjoy a lifetime Star Bonus eligibility. This package can make you qualify as an "Active" member to earn commissions for a month.
You can enjoy free shipping alongside your qualified AutoShip subscription per month with the Advantage Pack. The package comes with a free one-year VBO pass. When you order for the first time, you will receive exclusive savings.
Transform Pack
Getting this package allows you to earn up to a 25 percent referral bonus during your first-level sign-up. You also qualify for the "Active" status to earn commissions for a month. This package includes free shipping as part of the qualified monthly AutoShip subscription. Then, you can also take advantage of a one-year VBO pass that is added to your order.
The Touchstone Essentials App – Verb
If you are ready to become a VBO, you can download the Touchstone Essentials app. This Verb app lets you access the company's Calm CBD Oil sampling program. It allows you to share tools, like PDFs, websites, images, GIFs, videos, etc., with your prospects via links, social media, email, and SMS.
You will get instant notifications every time prospects view the tools you have shared. Then, you can follow up. The app allows you to sync contacts as well as create a list of cold and hot prospects by simply swiping. It also enables you to see the up-to-date corporate news, set reminders, and view all notifications.
Is Touchstone Essentials A Pyramid Scheme?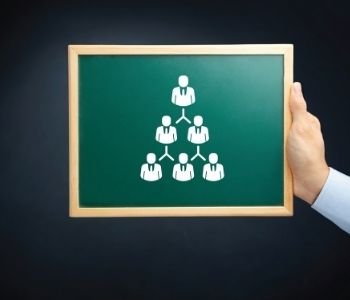 Essentially, a pyramid scheme refers to an organization or company that operates by paying its members to recruit new members. Instead of selling products or offering services, they focus on recruiting members.
In the case of Touchstone Pyramid, rest assured that the company is not a pyramid scheme as attested in MLM reviews. The members earn by selling products and services and recruiting new members.
On the other hand, since Touchstone Essentials is an MLM company, you should not expect that you can make money without recruiting people. This process will help you earn more money than selling actual products.
Is Touchstone Essentials Legit & A Good Business Opportunity?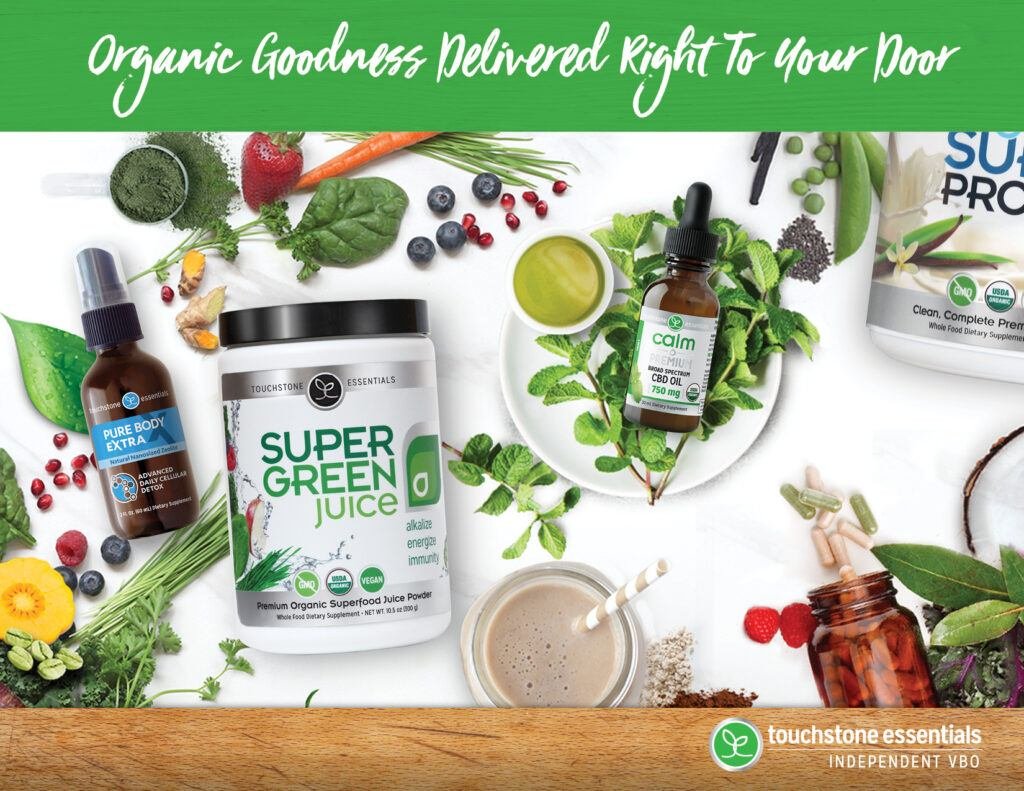 YES. Touchstone Essentials is a legit company and offers good business opportunities. It is one of the well-established MLM companies. This company has run smoothly for almost a decade now. Since it has been in the industry for this long, it is safe to say that it knows exactly what the members need.
I have observed many MLM companies that only last up to three years and with negative reviews and Touchstone Essentials is very impressive to stay in business for about ten years. This is one of the noticeable Touchstone Essentials pros. During this period, the company has also established a loyal customer base.
A Better Alternative To Touchstone Essentials Business Opportunity?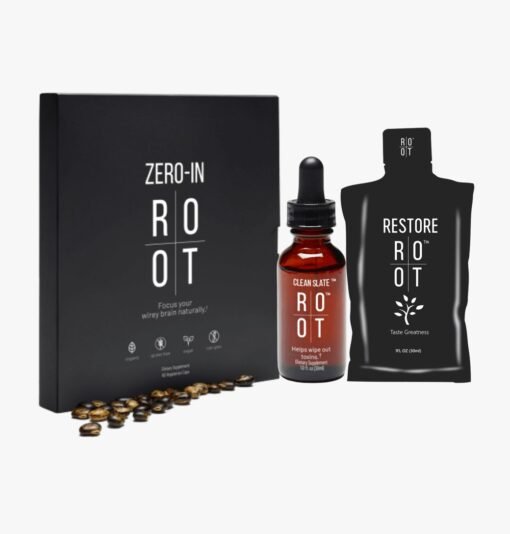 Although Touchstone Essentials is a great business opportunity to consider, I have found that Root Wellness has an even better business opportunity.
There are a lot of people that are finding that more people are getting fantastic results from their products. As far as the business opportunity goes, it doesn't cost anything to join.
The only disadvantage to Root is that they are not considered an MLM, although there are elements of their compensation plan that are similar to an MLM. It would be more accurate to call their compensation plan, a "2-tier affiliate program".
MLM companies tend to immerse their reps in training to get them familiar with the products and spread the word with their Warm Market. You don't really get anything like that at Root since it isn't an MLM. If you want to build an income from Root, but would like some training, I suggest you take a look at my course, Health & Wellness Blog Domination. This training shows you how to acquire customers and affiliates all over the globe, without having to approach your warm market.
My Final Verdict on the Touchstone Essentials Business Opportunity
Overall, Touchstone Essentials plans are ideal for novice and experienced network marketers. If you love products from Touchstone Essentials, enjoy recruiting new members, marketing different company products, and training team members, you can enjoy better business opportunities.
Touchstone Essentials sells CBD products in the form of dietary supplements, nutritional capsules, and vitamins. Marketing these products to people is easy since they prioritize health more than ever. It offers you two ways to earn, by selling products and recruiting new members.
If you want to become part of this MLM company, do not hesitate to visit its official website.