Udimi is an online marketplace for solo ads. Sellers post their offers there, and buyers browse to find the right one for their niche. The platform is popular among affiliate marketers looking to boost sales through email ads. Website owners, too, intend to attract targeted traffic and increase conversion rates. If you're looking for information about the platform before signing up and making your first order, you've found the right place for that. Join me in this detailed Udimi review for information regarding;
• How (and if ) the platform works
• How do solo ads help you to increase sales
• Tips on how to use Udimi effectively
• The upsides and downsides of this solo ad marketplace, and
• Virtually anything worth knowing about Udimi
What Are Solo Ads?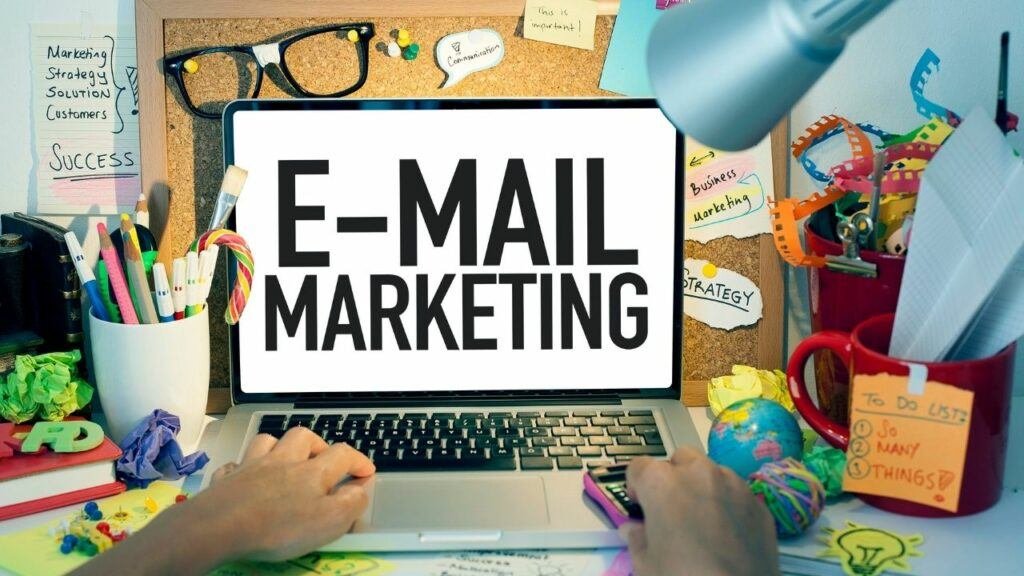 They email adverts, although they can be web adverts as well. People who own a sizeable list of email addresses sell these ads, allowing you to pitch to their audience. Solo ad sellers have usually established internet entrepreneurs who have already built a trusted list of subscribers. They may sell you newsletter or ezine solo ads depending on the type of online activities they engage in.
Some sellers of solo ads will create the promotional email for you at a small fee, while others prefer that you write it yourself. You also get to discuss the cost for each click, which varies from one solo ad seller to another. In the solo ad industry, you will bump into all sorts of email lists, from those that produce excellent results to those that only bring a few sales. It depends on who you buy from and (mostly), the platform you use.
The Benefits Of Solo Ads
Solo ads make the process to find customers easier, and the chances to make sales higher. Because an email list can be based on people who are interested in a particular product or service, solo ads often produce direct and fast results. Your marketing campaigns become more accurate, which helps to minimize the costs and time frames to achieve success.
This method to promote a business is also less costly when compared to others such as Google AdWords and Facebook adverts. A click goes for less than a dollar, which is affordable and financially healthy for your online business. Additionally, you get to contact the targeted audience directly, which helps to improve the conversion rates.
There are the downsides of buying solo ads, of course, such as the possibility of engaging a seller who owns a non-converting email list. A good solo ad platform should protect you from that, although not many do that. Other risks include receiving clicks from bots and not getting much out of it. Again, a solo ad platform should have in place the necessary filters to exclude automated clicks. You can then be sure that you're paying for the opt-ins of real people and not bots.
Now back to the solo ad marketplace, Udimi.
A Little Background Information About Udimi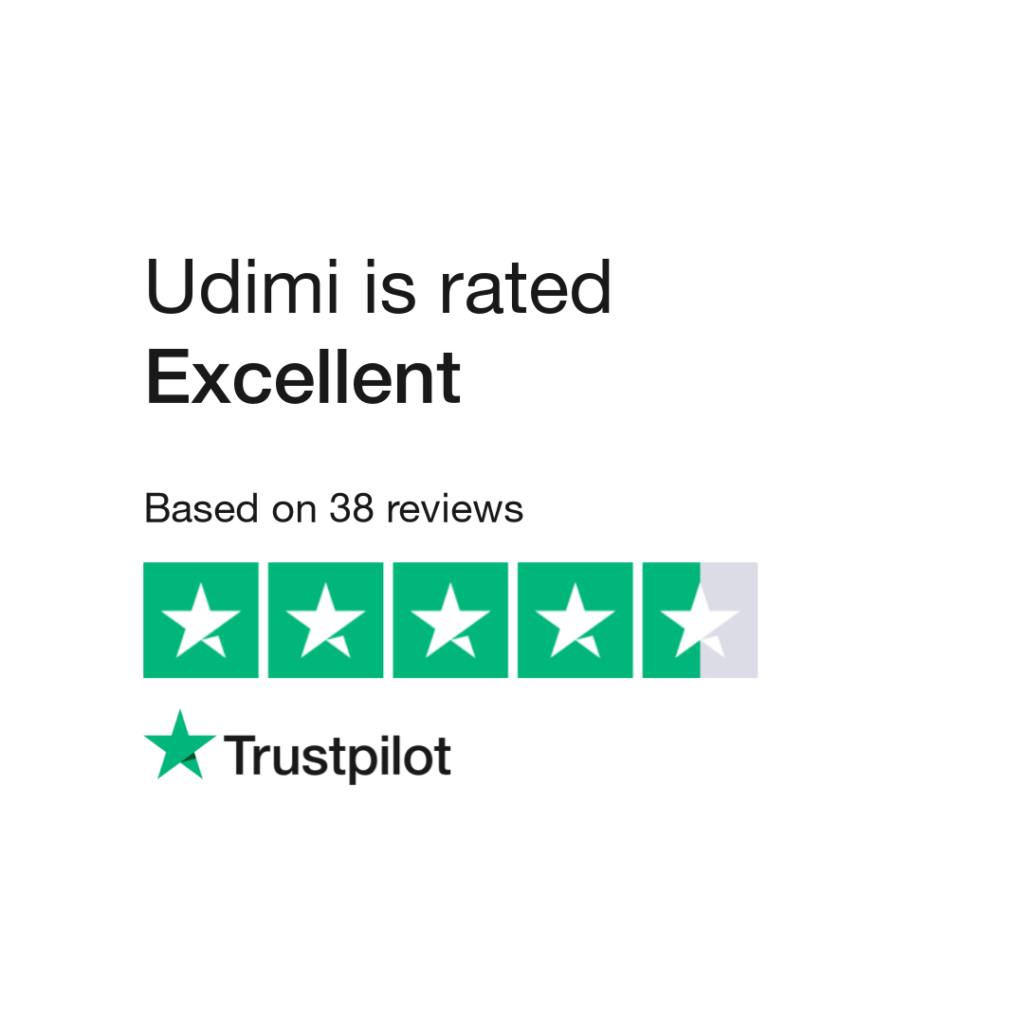 This popular platform was launched more than ten years ago, in 2008. The owner's company name is Udimi.com Limited and the product it deals with is solely solo ad trading. Udimi is highly rated by the people who have used it previously for their email marketing campaigns. A search online reveals hundreds of positive Udimi reviews, while a look at the site shows hundreds of vendors selling solo ads.
What could be the reasons for this popularity? They are many, but the main ones include the following.
The strict screening of vendors removes illegitimate sellers.
The fast-responding help desk ensures queries and complaints of customers get addressed quickly.
The features that allow buyers to filter out the results when looking for solo ad vendors.
The free signup, and more
How Does Udimi Work?
The first step to using Udimi involves registering for either a buyer or seller account and which is free. You then set up and complete your profile by adding a few personal details. Immediately after successful signup, you're able to view the vendors on the platform, that's if you signed up for a buyer's account.
There are the "find sellers" and "solo deals" tabs on the platform's dashboard. Using these options, you can search through a list of sellers to view their ratings as well as the reviews they've received from previous buyers. You also get to see what niche they serve so you don't end up buying solo ads that don't match your product type.
The "find sellers" tab contains filters for solo ad time, seller ratings, the number of clicks, niche, preferred price, and even seller's score from previous transactions. The system also allows you to search vendors by name as well the last time they were online. The "solo deals" tab takes you to the sellers offering discounted rates. You may want to use this feature and save on your email marketing campaigns, especially if you intend to conduct many of them.
How To Buy Solo Ads On Udimi
The Option to View Seller Stats
Once you've filtered the results for the vendors, you can view profile statistics. This is important before you make your order; it enables you to select the right seller for your product. The statistics available include marks to indicate a premium seller, a vendor whose email list is verified, and if they respond quickly to buyer requests.
Other statistics include the number of ratings a seller has received so far, the price per click, and the number of sales they brought their clients. Once you're through with selecting the vendor to buy solo ads from, you can place your order. Here, you're given several options;
1. The date that you want the email sent
2. The number of clicks that you want to achieve with the ad
3. The filters for:
Only traffic from tier one countries
Visitors from mobile device users only
Traffic from desktop devices only
No proxy users to filter out users who hide their IP
No web users, that's to filter out traffic that originates from a website
Next, you enter the email swipe by typing it out in HTML format.
Udimi takes measures to ensure that the solo ads you buy are genuine and that the reviews sellers get are legitimate. Apart from the platform's screening process, buyers can review sellers after they've bought solo ads from them. These reviews are not deletable and remain on the seller's profile permanently.
The platform allows you to track your solo ad campaigns through various statistics. These include:
The time a click on the email link was made
The country where the individual who made the click resides
The browser and operating system used
Device type- whether mobile or desktop
And the IP address
Using these statistics, you can determine the success rate of the email marketing project and decide on the way forward. You're also able to gauge the value of the email list offered by the vendor to decide whether to engage them for more business or not.
Udimi Charges
Udimi is free to join. You only pay when you place an order to purchase a solo ad. Usually, ads go for between $0.30 and $0.80 for a single click, and you can buy from as low as 50 clicks to as high as 1000. Apart from the charges for the clicks, there's the platform administration fee of $3 for every order that you make. This amount is fixed and doesn't relate to the number of clicks you ask for or get from a seller. There are additional charges to use particular Udimi features- filters that improve the effectiveness of your solo ads. They are:
The Countries Filter- this one allows you to set the traffic to come from rich countries only. Users from such locations offer higher chances of sales and can significantly improve your conversion rates and profits. Countries in this list include the US, Australia, New Zealand, the UK, and others. To use this filter, you pay 10 cents more for every click made.
The Proxy Filter- it excludes internet users whose IP addresses cannot be ascertained because they're using transparent proxies. To benefit from this feature, you pay an additional 15 cents for every click.
The Mobile Filter- you use this feature to exclude mobile device users. The traffic you get then comes from those browsing on a desktop only. The "no mobile" filter costs you an extra 15 cents for every click that your link gets. If your site isn't optimized for smartphones and other mobile devices, this feature would come in handy
Udimi Prime Membership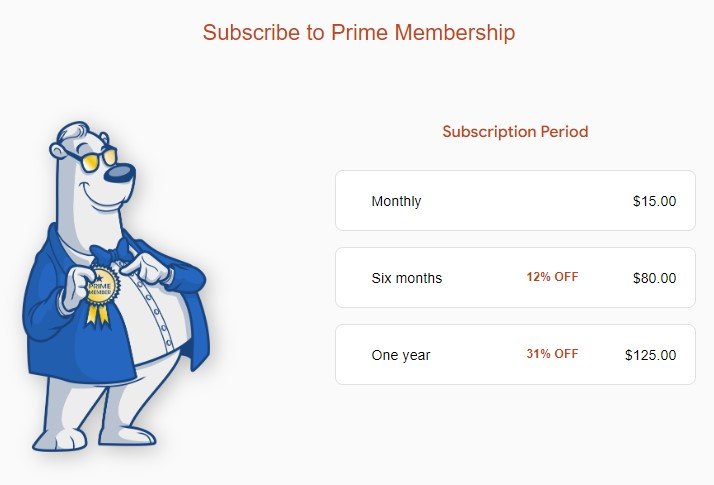 The platform offers you the option to become a premium member and enjoy additional features. The cost for that is only $15 monthly. Benefits of the upgrade include:
Advanced options tracking – a $30 per month value
Free Prime filter – 30% economy on your solos
Doubled affiliate payments – 50% commission payments you refer others to Udimi
Profile view stats – so you can see who visits your profile
Increased click log storage – so your raw click data doesn't get archived
Profile badge – so you are respected more by other members
Free access to SoloCalendar.com – a $20 per month value
Unlimited Storage for Click Statistics
The platform provides you with useful data such as the time a click was made, in which country, the type of browser and device used, and more. However, all these stats are archived after two months. With prime membership, that doesn't happen. You can retrieve the information at any time for as long as you remain a premier member.
Priority Customer Support
Premium members get attended to faster by the support team than those using the free option. They have the advantage of live chat which means instant responses. That doesn't translate to poor service for free members, though. Only not as fast due to the lack of live chat.
Advanced Filters
All Udimi members have access to the platform's monitoring system to exclude useless or unwanted traffic. However, prime members enjoy more filter options than those who use the free version. That means the traffic they get from their solo ad orders is more quality and likely to result in higher conversions.
Other premier membership benefits include free access to soloCalendar.com for twelve months. It allows you to plan and manage your ad campaigns at no extra cost ( it would cost you a whopping $360 for the one year if you were to pay for it) Your profile also gets the symbol to indicate your upgrade.
Making Payments
Udimi offers a safe way to transact on the platform for both buyers and sellers- through Escrow. Funds are held in your Udimi account, and you only get charged when a user clicks your link. And if the click turns out to be fraudulent, you get refunded your money. Udimi accepts card and PayPal payments.
For as long as you have money in your Udimi account, you can place as many orders as you like. What's more, you can withdraw the money back to PayPal at any time. Such is the protection for buyers on the platform and which has made many prefer the platform for email traffic.
Would I Recommend Udimi?
I would, especially if you're an online entrepreneur who is;
Looking to increase the number of subscribers so you can pitch to them at a later date
Find it challenging to rank your site for more visitors
Looking for fast traffic to boost profits
Trying to find the way to reach your target audience- that's, visitors who will likely convert
From experience, I understand the challenges of online marketing. While traffic is paramount for the success of any online business, where and how to get real and quality leads are usually the problem. Ranking can get you there, but with the competition from the thousands of other websites in your niche, that can be an uphill task. Google and Facebook ads can also produce impressive results. However, the costs involved are usually high and may not suit everybody's budget or business type.
Solo ads target the real people, directly, and without too many assumptions or uncertainties. That means the people in the email list will likely become your subscribers and trust you and what you have to offer. Solo ads are easy to use ( you only need to write an email swipe or provide a link), affordable, and do not subject you to long waits for results.
Is There A Better Udimi Alternative?
You have to be careful investing in solo ads that aren't from a reputable source. I've had good luck with a few different solo ad providers in the past. I think you'll find that companies like Traffic For Me, or OLSP System offer a great value that's comparable to Udimi traffic in terms of quality.
Reasons to Recommend Udimi for Solo Ads
What makes this platform different from the other email traffic marketplaces? The upsides are many and include:
The Quality Traffic
The process to obtain clicks on Udimi is highly controlled, right from when you make an order to when clicks are affected. Sellers are screened to ensure only those selling legitimate traffic appear on the vendors' list. Additionally, buyers are given access to filter features that exclude useless traffic such as bot clicks. You can even set your filters to only bring traffic from top-tier countries for higher conversion rates.
The Buyer Protection
Payments are Escrow protected. You don't get your account credit until the solo ad vendor delivers according to the agreement. Moreover, you can ask for a refund if the seller fails to provide the expected results.
The Detailed Order Monitoring and Tracking
Udimi offers you more than enough information regarding the performance of your order. You get access to statistics such as how many clicks your solo ads have brought, the time of the click, and the source. This information is availed to you for 60 days. And if you're a Prime member, the statistics are even more detailed and available for an unlimited period.
The Great Solo Ads Vendor Community
As I pointed out earlier, sellers are thoroughly vetted before joining Udimi continually after they've become active sellers. That means only professional sellers remain on the platform. It guarantees you excellent traffic and professionally conducted business most of the time. Also, it's not uncommon to come across sellers who over-deliver the number of clicks. Some even offer discounts- and without compromising traffic value.
The Seller-Buyer Chat Function
You get the opportunity to chat up your selected solo ad vendor. That can help you to find out if they have promoted your product before. Also, if they're available or overly booked. With this feature, you can avoid contracting the wrong seller for your niche or having your order rejected and wasting your precious time.
The Easy Sign up and Intuitive Interface
It only takes a few minutes to register on Udimi. Immediately after that, you can go live, browsing through seller profiles to find the right one for your business. The interface is also easy and fluid to navigate. And if you get stuck along the way, there are easy-to-follow tutorials to guide you. The help desk, too.
The Support Team
One thing that Udimi is known for is their customer desk- it's pretty fast at responding to member queries. While the issues of free members are tackled promptly through ticket submission, those of prime members are attended to instantly through live chat.
The Occasional Discounts
Once you've become a regular buyer on Udimi, random discounts of $5 become the norm. It's quite an incentive to save you on the expenses to buy solo ads.
The Downsides of Udimi
Every marketplace will have its drawbacks, including Udimi. While many things about it are great, there are a few limitations such as:
The Difficulty to Find the right Solo ad Seller
There are hundreds of them, and finding the best one for your niche or product can be a task. Using the filters helps to narrow down the list. However, you may not know how the email list of the seller would perform on your product. Besides that, choosing the highest-rated seller may not be a good decision at times. They may be booked already for solo ads and not available, plus they may have marketed your product too many times all ready to make their email list unusable.
To work around the problem, I would advise that you message your preferred seller first. That way, you can find out if they're available or comfortable with sending traffic for your kind of product. You will also get to know if they've experienced promoting your product and what success they had.
The Charges to Access Advanced Filter Options
While the extra charges are minimal (only a few cents per click) they can add up quickly if you order for many clicks. That can be a disadvantage if you're just starting your business venture. You can reduce the expenses easily, though, by ordering a few clicks to start with( and which can be as low as 50)
Tips on How to Use Udimi Effectively
Many people who have had success with the platform know how to use the various features well. How to find the right seller, too. For better results on Udimi, here are the tips.
Using the filters wisely and to the fullest can help you find the best vendors. Checking out seller profiles for reviews and statistics gives you an idea of the results to expect.
Going for the highest-rated sellers is advisable- even if they charge more. Those with positive reviews too. Only ensure you talk to them first for information about their availability and experience.
Chatting with the seller before ordering solo ad clicks from them can save you the headache of a rejected order or one that performs poorly for your niche.
Writing an exciting email swipe increases the chances of opt-ins. If you're unable to do that, have someone write it for you. Some solo ad sellers will do that at a fee.
Your website can determine if the traffic you get converts. Users may click your link but find your site uninteresting or difficult to navigate. Before making your order, I would advise that you revamp your landing page first.
Final Thoughts
Udimi is a great place for internet marketers to purchase solo ads. The platform is simple to use, offers adequate buyer protection, and the solo ads there are affordable. They have a rigorous seller vetting process as well as strict rules for the performance of email lists. The customer support is also superb, resolving issues within no time. The platform is completely free to join and the charges to place solo ad orders are minimal.
If you're looking for highly responsive solo ads that guarantee quality traffic, I would suggest that you try out Udimi. You can test the waters by ordering a few clicks first. Only ensure you use seller statistics to narrow down choices and the chat function to message the solo ad vendor. That way, you can increase the chances to get favorable results.