Are you having a hard time choosing an MLM company? Do you want to enter the networking marketing industry by becoming a Jeunesse Global distributor? If so, this comprehensive Jeunesse Global review is for you!
Let's face it. It can be challenging to keep track of every online business – both well-established and new businesses. It is also difficult to keep track of the newest MLM opportunities with so many MLM companies to choose from.
You need a comprehensive Jeunesse MLM review to be well-educated when dealing with MLM companies and making money. Otherwise, you will end up working for an MLM company with the main goal of ripping off its members.
So, today, you will get to know more about a popular MLM company with this Jeunesse Global review. Let's get started!
Who Owns Jeunesse Global?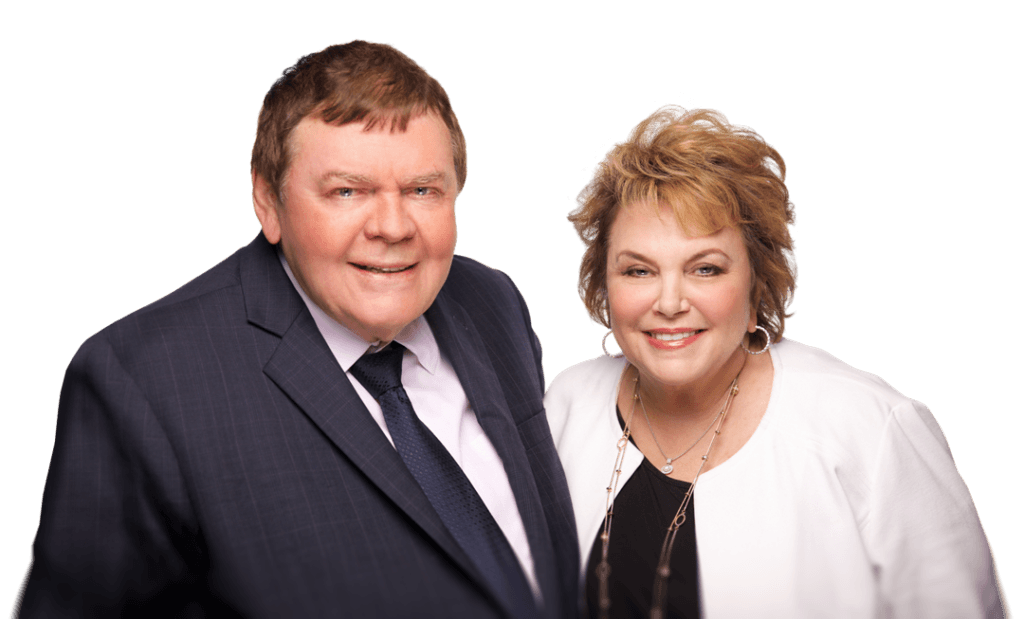 Jeunesse Global was established in 2009 by Randy Ray and Wendy Lewis. These two founders are known for their years of experience in the network marketing industry, and they applied those experiences to their own company.
Randy and Wendy's main goal in establishing Jeunesse Global is to help people look the most youthful and healthiest possible they could. They also desire to create a legacy in the direct selling industry with staying power.
The MLM company uses intense science and technology, ensuring that all products are advanced and stand up to scrutiny. According to the company, their products help rejuvenate the body at the cellular level. They also claimed that they develop their goods through stem cell research.
The multi-level marketing company aims to empower people to unleash their greatest potential together while looking and feeling young with the help of cutting-edge technology, science-backed products, impressive compensation plans, and a global support platform.
Is Jeunesse Global MLM?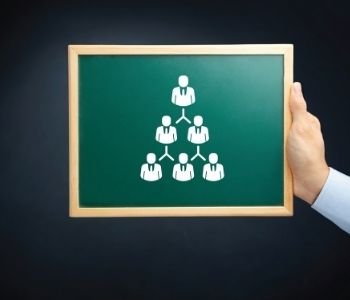 Yes. Jeunesse Global is an MLM company. They manufacture cosmetics and use the MLM sales structure, where more product sales mean more profit. Like other MLM companies, Jeunesse Global's sellers make most of their income by selling products and recruiting new members.
Jeunesse sells a vast array of products geared towards helping people become the most youthful and healthiest versions of themselves. The company offers a line of health products (healthy snacks and nutritional supplements), a line of skincare products for fresh and young-looking skin, and a line of fitness products for improved endurance and better workout results.
This MLM company is great at producing intriguing product names, including M1nd, Nevo, Finiti, and Luminesce Cellular Rejuvenation Serum. Many people find their product names catchy. Aside from attractively-named products, the company is famous for its glitzy promotional materials, well-designed packaging, and inspiring distributors' success stories.
How Jeunesse Global Ranks Among Other Business Opportunities Globally
According to the Jeunesse official website, the company reached over $1 billion in 2015 annual sales in just six years. In 2016, the company earned $5 billion in sales worldwide.
In other words, Jeunesse is currently a billion-dollar MLM company. They have 32 fully operational offices in different parts of the world.
Jeunesse Global is based in Lake Mary, Florida, and appeared as a first-rate multilevel marketing company. They have an incredible network of more than 500,000 distributors, which the company dubs "Generation Young." The company even ships to more than 88 countries across the world.
The company has shown significant growth since 2009. While they had a little drop by 2019, they still average more than $1 billion yearly.
2015 Revenue: $1.09 billion
2016 Revenue: $1.40 billion
2017 Revenue: 1.30 billion
2018 Revenue: 1.46 billion
2019 Revenue: 1.10 billion
Furthermore, Jeunesse made the Inc. 500/5000 list as one of the fastest-growing companies in the US. The company even running smoothly for more than a decade now. Remember that most companies in the network marketing industry stay within their first five years. So, being in business up to date is a great milestone for Jeunesse.
The Most Popular Jeunesse Global Products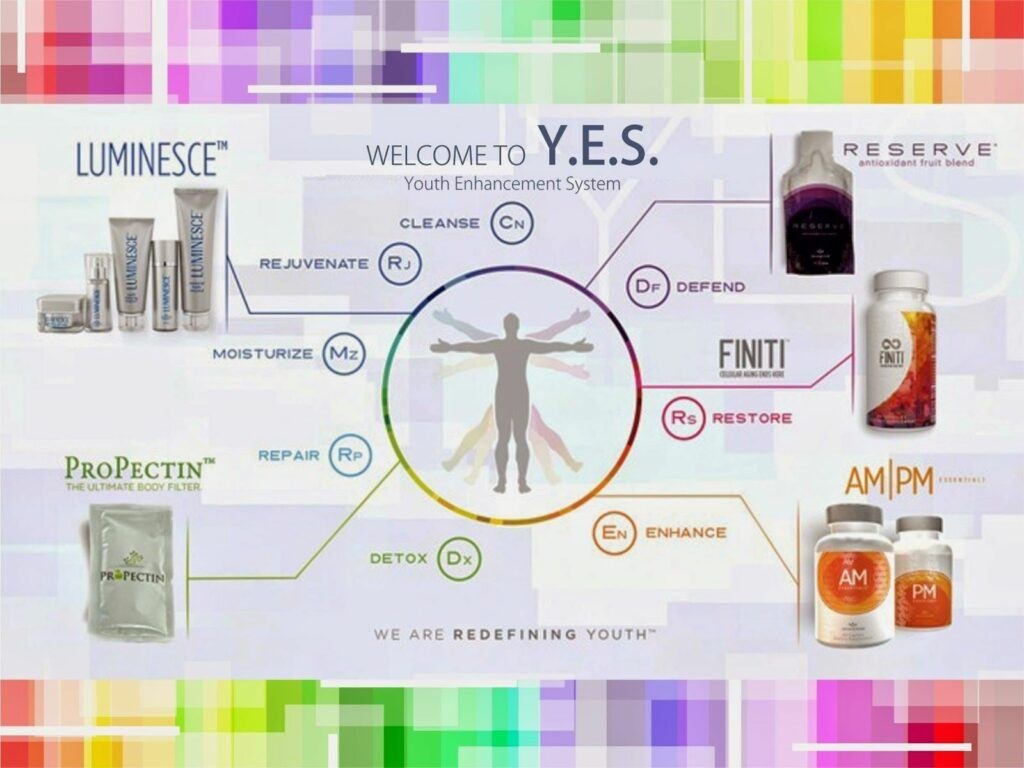 For this Jeunesse Global review section, you will get more familiar with its products.
Jeunesse manufactures and sells a wide variety of products, such as skincare, health, fitness, and even travel products.
While Jeunesse offers a plethora of products, some are more popular than others, including:
Luminesce
Luminesce is Jeunesse's most popular product, making it the company's flagship product. The Luminesce line of creams comes with five different variations that cleanse, repair, and renew the skin while giving it a radiant and youthful glow.
Luminesce claims to use a special formula to restore the skin's luminosity and firmness while making it smoother. Thanks to the growth formula factor, the creams are rich in stem cells that help renew and rejuvenate the cells.
Below are the Luminesce creams:
Luminesce Ultimate Lifting Masque
Luminesce Essential Body Renewal
Luminesce Youth Restoring Cleanser
Luminesce Advanced Night Repair
Luminesce Cellular Rejuvenation Serum
ZEN Bodi
The ZEN Bodi refers to Jeunesse's weight management supplement system. They kickstart the natural fat-burning mechanisms of the body.
Here are the three ZEN Bodi products:
ZEN Shape
This thermogenic diet pill uses natural ingredients, including African Mango seed extract, raspberry ketones, and green tea leaf extract, to boost the natural fat-burning mechanisms of the body. The green tea leaf and mango seed extracts are thermogenic formulas, while other ingredients are appetite suppressants.
ZEN Fit
This energy juice power contains different amino acids that help repair the muscles after physical workouts. It also helps digest proteins. It has two different flavors: fruit punch and watermelon.
ZEN Pro
This protein powder comes with various ingredients, such as omega 3 fatty acids, omega 6 fatty acids, and whey protein concentrate powder. It acts as a probiotic supplement, a protein powder, and an omega supplement.
AM and PM Essentials
AM Essentials are taken in the morning to help wake up, while PM Essentials are taken in the evening for a good night's sleep. These natural health supplements help delay the signs of early aging.
With AM Essentials, users can enjoy long-lasting sustained energy for the whole day. As for the PM Essentials, they contain good nutrients that help the users stay away for too long.
Naara
This hydrolyzed collagen drink is famous for its delicious tangerine flavor. It is loaded with vitamins C, B6, and B12, zinc, pantothenic acid, and niacin.
RESERVE
This delicious and healthy product offers a perfect blend of antioxidants that effectively fight free radicals in the body. It contains different fruits, such as pomegranate, Brazilian acai, and extract from aloe vera, grape seed, and green tea.
Finiti
This multivitamin supplement contains Coq-10, pomegranate extract, quercetin, etc. it helps protect the DNA.
Instantly Ageless
Instantly Ageless promises to reduce the appearance of pores, wrinkles, fine lines, and under-eye bags within two minutes. This micro cream reveals lifted and visibly toned skin by targeting the areas with lost elasticity.
Jeunesse Travel
As mentioned above, Jeunesse is not limited to skincare, health, and fitness products; the company also offers travel-related products. Jeunesse Travel gives the distributors a chance to meet particular qualifications to earn a top-class trip to a sought-after destination.
RVL
This hair care system helps make hair beautiful and healthy without visiting exquisite salons. It is infused with a revolutionary polypeptide technology called HPT-6TM and botanicals like jojoba oil, flaxseed oil, and fenugreek.
This advanced home hair care system combines the finest of nature and science that works gently on hair to revitalize its appearance while keeping the scalp healthy for fuller-looking hair.
Jeunesse Global Compensation Plan
In this Jeunesse Global review section, you will discover the company's compensation plan.
While MLM companies use the same sales structure, they still differ regarding the compensation plan.
For example, Jeunesse offers its distributors 20 percent to 45 percent profit for selling retail products. Distributors can achieve those earnings by purchasing Jeunesse products at wholesale prices and then selling them to customers at retail prices.
Preferred customers can enjoy up to 10 percent discounts on the item they purchase. Distributors can increase that discount by as high as 20 percent if they subscribe to AutoShip.
Below is the Jeunesse Global compensation plan showing different ways to make money:
Retail Commissions
You can earn money from the sale of Jeunesse Global products. This network marketing company allows you to purchase items at a wholesale price and then resell them to customers. The margin between the retail price and wholesale price will be your profit. You can earn between 20 percent to 45 percent commission, depending on the products you sell.
Team Commissions
If your team makes a sale, you will get a bonus. To qualify for this commission, you need to accumulate 100 Personal Volume (PV) points in one month during the first year of personal purchases or customer purchases.
You also have to recruit two new distributors who need to accumulate 100 PV each month. If your team accumulates 300 Commissionable Volume (CV) and another 600 CV through product sales, your team will enjoy a $35 commission.
New First Order Bonus
You can earn First Order Bonuses when you enroll new customers to the team.
Customer Acquisition Incentives
With the Customer Acquisition Incentives, you can get up to a 5 percent bonus once you get five preferred customers, wholesale customers, or retail customers. If you get ten preferred customers, wholesale customers, or retail customers you have personally sponsored to join the monthly Auto-Ship, you can earn up to 10 percent commission.
Leadership Matching Bonus
You have a chance to earn the Leadership Matching Bonus when you accumulate at least 60 PV per month. This bonus is from the team commissions earned by the team you have personally recruited and sponsored. You also have the opportunity to reach level 7 in your team. Beware that your rank will be the determinant of the level up to which you can make a profit.
In other words, the bonuses are paid out using the unilevel Jeunesse compensation plan structure. Below is a quick breakdown of this Jeunesse compensation plan:
Level 1 – This uni-level compensation plan's first level only includes the personally referred members.
Level 2 – This uni-level compensation plan's second level only includes the team members that first level members have personally sponsored on it.
Level 3 – This uni-level compensation plan's third level only includes the team members that the second level members have personally sponsored on it.
Level 4, and so on…
Meanwhile, here is the matching bonus commissions breakdown that distributors can earn:
Jade Executive Rank – This rank lets you earn up to a 20 percent match on the residual income of your personal member.
Pearl Executive Rank – This rank gives you a chance to earn up to 20 percent match on your first level members and 15 percent of a match of your second level members.
Sapphire Executive and Sapphire Elite Ranks – These ranks allow you to earn up to 20 percent match on your first level members, 15 percent match on your second level members, and 10 percent match on your third level members.
Ruby Director Rank – This rank lets you earn up to 20 percent match on your first level members, 15 percent match on your second level members, 10 percent match on your third level members, and 5 percent match on your fourth level members.
Emerald Director Rank – This rank enables you to earn up to 20 percent match on your first level members, 15 percent match on your second level members, 10 percent match on your third level members, and 5 percent match on your fourth and fifth level members.
Diamond Director Rank – This rank gives you an income opportunity to earn up to 20 percent match on your first level members, 15 percent match on your second level members, 10 percent match on your third level members, and 5 percent match on your fourth, fifth, and sixth level members.
Double Diamond Director Rank – This rank allows you to earn up to 20 percent match on your first level members, 15 percent match on your second level members, 10 percent match on your third level members, and 5 percent match on your fourth, fifth, sixth and seventh level members.
Diamond Bonus Pool
With the Diamond Bonus Pool, 3 percent of Jeunesse Global total CV is shared with those who have qualified – those with 10 preferred customers, wholesale customers, or retail customers.
How to Become a Jeunesse Global Distributor
Jeunesse will reward its distributors if they succeed in sponsoring new team members and retail sales to customers. If you wish to become a distributor, you need to generate 100 PV per month. You also need to sponsor people to grow your team.
As a distributor, you can purchase Jeunesse products at a 35 percent discount on the retail price. Then, you have to resell those products to your customers at full price.
For example, if you are selling the Luminesce Ultimate Lifting Masque at $69.95, you have to first buy it at $45.47. So, your profit will be $24.48.
If you wish to become an active Jeunesse distributor, you must initially pay $29.95 to buy a personal Jeunesse site and promotional materials. You also need to purchase enough products to accumulate 100 CV points. The CV to dollar ratio Is roughly 0.5:1. In short, if you purchase $200 worth of products, you can accumulate around 100 CV.
Is Jeunesse Global a Pyramid Scheme?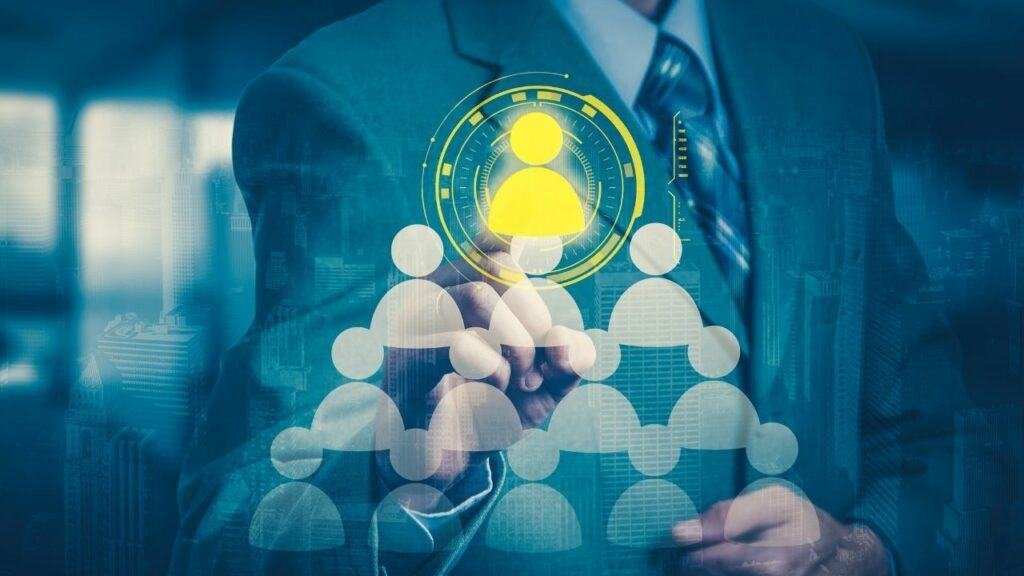 Basically, a pyramid scheme is a business in which its members at the pyramid's bottom earn the profits for the higher-up members.
This business scheme has a stigma attached to it because of some shady MLMs that ripped off lots of people in the past years. Before MLM companies fell under scrutiny, people were easily ripped off by joining those companies.
Today, people are wiser when joining MLM firms. So, reviewers like me can easily determine whether a particular brand will rip you off or not. Most Jeunesse Global reviews state that the company offers many distributors a great opportunity to make money online.
It is safe to say that Jeunesse company is not a pyramid scheme. Instead of having more affiliates, the company has more retail sales. Interested individuals have nothing to worry about becoming a Jeunesse Global distributor because they have an opportunity to make passive income.
Is Jeunesse Global Legit & A Good Business Opportunity?
Does the Jeunesse Global scam exist?
For sure, you also want to know whether Jeunesse is legit or a scam.
The answer is, that Jeunesse Global is a legit company that provides good business opportunities to its members.
The network marketing company offers everything you need to grow your income and comply with the law, including retail products, outstanding leadership, a fair compensation plan, great products, and experience in the industry.
Jeunesse sells legit and quality products in many countries. While it is not a scam, you still need to recruit people while selling products to make more money. After all, it is a typical MLM company.
A Better Alternative To The Jeunesse Global Business Opportunity?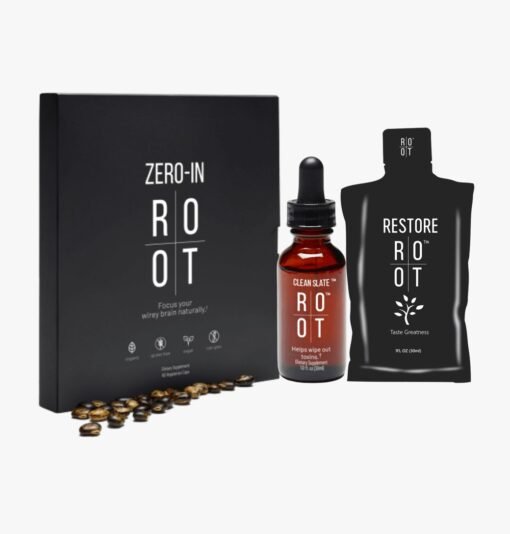 Although Jeunesse Global is a great business opportunity to consider, I have found that Root Wellness has an even better business opportunity.
There are a lot of people that are finding that more people are getting fantastic results from their products. As far as the business opportunity goes, it doesn't cost anything to join.
The only disadvantage to Root is that they are not considered an MLM, although there are elements of their compensation plan that are similar to an MLM. It would be more accurate to call their compensation plan, a "2-tier affiliate program". You earn from your own personal sales volume, but also earn from the volume your own affiliates produce. You are welcome to read more about them in my Root Wellness Review.
MLM companies tend to immerse their reps in training to get them familiar with the products and spread the word with their Warm Market. You don't really get anything like that at Root since it isn't an MLM. If you want to build an income from Root, but would like some training, I suggest you take a look at my course, Health & Wellness Blog Domination. This training shows you how to acquire customers and affiliates all over the globe, without having to approach your warm market.
My Final Verdict on the Jeunesse Global Business Opportunity
Overall, in this Jeunesse Global Review, you have learned that the company produces high-quality products, such as nutritional products, skin creams like anti-aging creams or rejuvenating creams, energy drinks, and more.
Jeunesse Global also offers a well-structured and distributor-friendly compensation plan. It helps active distributors to earn good money from commissions on the total sales generated. The company provides its members with back-office management system access, its own sales website, and printed and online articles and pamphlets.
With a wide array of products made from quality ingredients with numerous applications, distributors can easily sell these products to a wide variety of people. If you want to be part of an MLM company, give Jeunesse Global a try. Do not hesitate to visit its official website and become one of the successful distributors. Join Jeunesse Global now!